Following a strong year for mergers and acquisitions in 2015 this year is "red hot", according to one law firm… Global cartel fines decline says law firm report… New head for Pinsent Masons' Vario…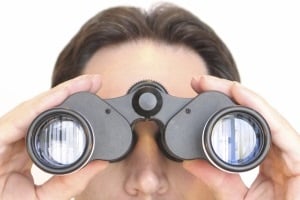 Another big year ahead for M&A in Asia-Pac
Following a strong year for mergers and acquisitions in 2015 this year is "red hot" according to
Herbert Smith Freehills
. Deals hit US$1.165 trillion in 2015, up 59 per cent on the previous year, and HFS partner Rebecca Maslen-Stannage commented: "The strategic M&A activity witnessed across a range of sectors in 2015 and the increase in rival bids and competitive scenarios reflects the strength of the Asia Pacific market and suggests another strong year for M&A ahead."
Australia's M&A market enjoyed a healthy 2015 with announced deal activity reaching US$144.2 billion, a 24.4 per cent increase over the US$115.9 billion of 2014. Infrastructure along with logistics, food, healthcare and financials will all be strong sectors in Australia's M&A market in 2016 the firm says. HSF was number one in terms of volume and value in Australia and New Zealand according to Thomson Reuters.
Global cartel fines decline says law firm report
Allen & Overy has published its latest report on enforcement of global cartel fines which shows a drop of 20 per cent in 2015 compared to 2014 despite higher fines in the US and China; without those countries fines were down globally by 76 per cent. Total fines amounted to US$5.28 billion with the US imposing a record US$2.853 billion, 231.28 per cent above 2014's fines. In China there was an increase in fines of 285 per cent to US$1.12 billion. The country with the greatest increase was India, rising 1185 per cent to US$166 million. In Australia and Singapore no fines were levied at all.
New head for Pinsent Masons' Vario
The flexible legal resourcing business of international law firm Pinsent Masons has a new chief. Matthew Kay has been appointed director of Vario, joining from TMP Worldwide. The appointment represents a change towards a more corporate style of management for the division which has been more successful than Pinsents anticipated and now has 200 freelance lawyers working on various assignments.