The move also sees a reshuffle of key personnel in the country and the wider Asian region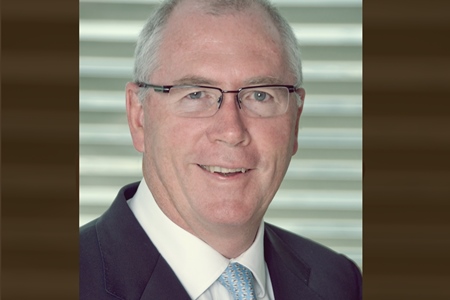 An elite US firm is expanding in Australia with a fourth office, which it will open in Melbourne early next month.
Jones Day
has confirmed it will open a branch in the Victorian capital, prompted by several growth and client needs. It has confirmed that it is actively seeking partners and associates for the new office.
"Opening in Melbourne is in response to Australia's growing role in the global economy, the importance of Melbourne as a center for corporate Australia, and the firm's commitment to the country," said Stephen Brogan, Jones Day managing partner.
He believes the move will bolster the firm's ability to serve clients in Australia's industrial capital, provide them with better risk assessment on global investments, and more efficiently and effectively resolve their disputes as they arise.
"Since we expanded our offering beyond providing US capital markets advice to providing local practice capabilities, the firm has been the beneficiary of great client service opportunities arising from our global client base and from the strong corporate and financial sectors of Australia," he added.
Jones Day, which now has more than 85 lawyers in Australia, opened an office in Sydney in 1998 and began practicing local law in 2006. The global firm, which has more than 2,500 lawyers worldwide, opened a Perth office in 2014 and a Brisbane office in 2016. The Melbourne office is its 43rd office around the world.
Chris Ahern, Jones Day's partner-in-charge of Australia and Japan, said Melbourne is an important legal market. "[I]n combination with our offices in Sydney, Perth, and Brisbane creates a critical mass of legal experience across the four major legal markets in Australia," he added.
The Melbourne office will initially focus on M&A, energy, IP, restructuring, and disputes. It will have a particular emphasis on the financial services, energy, mining, infrastructure, and pharmaceutical sectors.
It will be headed by Tim L'Estrange, who is currently partner-in-charge of the Sydney office. The global disputes practice partner is a specialist in commercial litigation and complex cross-border disputes, with a particular focus on strategic planning and assessment, internal investigations or delicate and reputational matters, and advising board members on governance, regulatory, and investigatory trends.
L'Estrange joined the firm in 2013 from a senior executive post at the Australia New Zealand Banking Group, where he held responsibilities including general counsel and company secretary, managing director of Europe and America, and global head of governance.
"Our Melbourne Office will bring us closer to many clients who have material presences in the Victorian market," said L'Estrange. "Together with our colleagues in other Australian and global offices, we are confident that we can bring a high level of experience and commitment to the market that we expect will be valued by clients."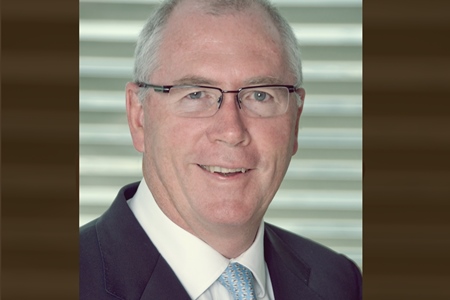 Tim L'Estrange
Partners Lisa Taliadoros and Darren Murphy will also relocate from Sydney and Singapore, respectively, to Melbourne.
Taliadoros, who has nearly 20 years' experience in intellectual property work, regularly advises clients across a broad range of industries, including consumer goods, pharmaceuticals, biologics, biotechnology, mining, gaming, IT, and building and construction. Recognised as one of the leading patent litigators in Australia, she is an expert in multi-jurisdictional proceedings who acts for clients that include Sanofi, Johnson & Johnson, Abbvie, Merck, Celgene, Pfizer, and Biogen.
She has recently acted in two landmark matters before the
High Court of Australia
, namely the patentability of "human genes" and methods of human treatment. She is a member of the
Law Council of Australia
's Intellectual Law Committee. Before her law career, she was a scientist focused on molecular biology and virology at the CSIRO and the Centenary Institute of Cell Biology and Cancer Medicine.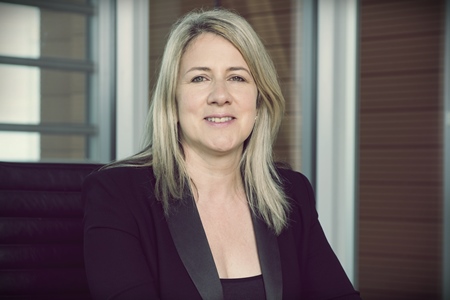 Lisa Taliadoros
Murphy is also a seasoned partner with more than 20 years' experience advising clients on corporate, M&A, and project development matters in the Asia-Pacific region. He has acted across a range industries and in over two dozen countries. He has particular experience in the energy and resources sectors and has acted for clients in various industries in over two dozen countries. His experience covers the entire value chain, including upstream, LNG, pipelines, supply and trading, refineries, and petrochemicals, as well as mining, power, and infrastructure.
Murphy began his career in Melbourne and has since worked in Perth, the US, and Singapore. He also has in-house experience at an energy company that was formerly listed on the NYSE. Murphy is recognised as a leading practitioner in three countries and is an active committee member with the Association of International Petroleum Negotiators.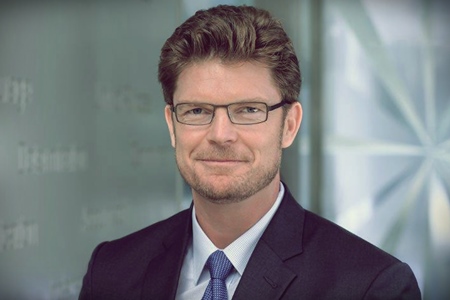 Darren Murphy
Jones Day has also announced that John Emmerig will become the partner-in-charge of its Sydney office after the Melbourne opening. With nearly 30 years' experience, Emmerig is one of country's top litigation lawyers and heads the firm's Australian litigation practice. He is the chair of the Law Council of Australia's Federal Litigation Section, an adjunct professor at UNDA, and a fellow of the Australian Academy of Law.
"It is a privilege to lead the exceptional team of lawyers and support staff in our Sydney office," Emmerig said. "Collaborating with our colleagues in our other Australian offices and internationally, we have ambitious plans for future growth as we look forward to continuing to service our global and domestic clients in Australia in their most demanding and complex matters."
Related stories:
Global giant elevates three to partner in Australia
SG tables license renewals as it weighs top foreign law firms' impact