The new chairman has been a partner for 15 years and has spearheaded Allens teams in acting on the largest and most complex merger clearances in Australia.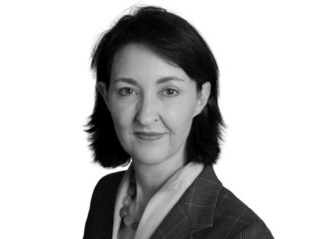 Fiona Crosbie has been named the first ever Chairman of
Allens
, one of Australia's largest law firms.
Crosbie, who will officially commence the role of Chairman in January 2017, has been a partner at Allens for 15 years and is the current practice leader of the firm's Competition group.
"I am delighted to serve as Chairman and will play an active role in our relationships with clients, alumni, community partners and with the broader business community," Crosbie said.
"I look forward to working across the firm to guide the Board as it provides counsel to the Managing Partner and executive committee and the partnership," she added.
Crosbie will be taking over the chairmanship from Ian Wallace, who hailed the veteran lawyer is an outstanding partner. Crosbie would play an important part in the governance, operational oversight and strategic initiatives of the firm, Wallace said.
"I am delighted to announce Fiona as the firm's next Chairman – Fiona will bring to the position a love of the firm and a deep respect for its traditions, people and place in the market," the outgoing chairman said.
"Having served on the Board, Fiona brings a strong commercial outlook and commitment to the firm's innovation and change agendas," he added.
Related stories:
Latham & Watkins, Ashurst and Allens advise in $472m issuance
KWM, Allens advise on first buys of $3b Australian renewables fund