The firm has remained active as the COVID-19 pandemic struck a blow against businesses all over the country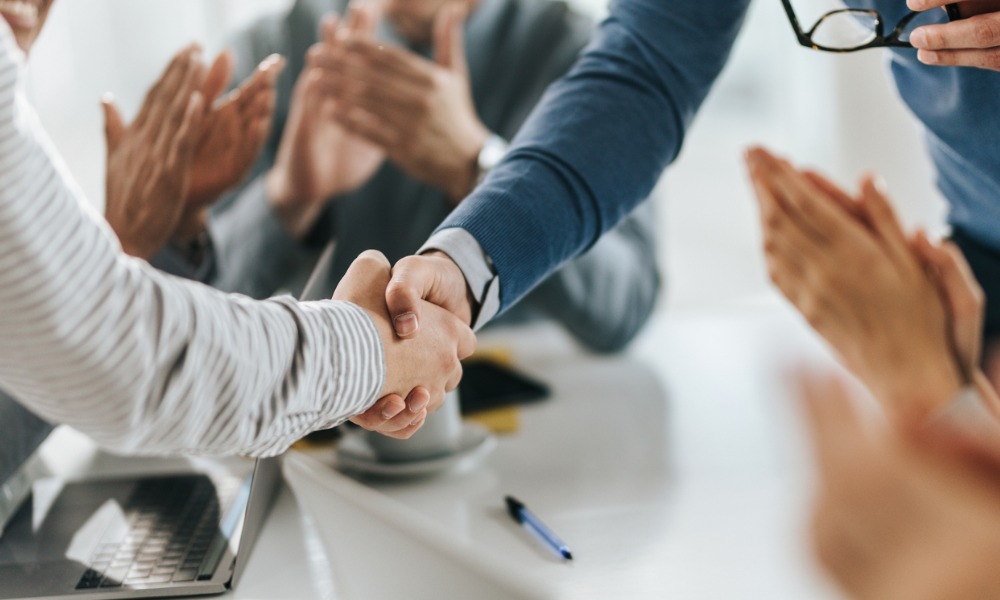 Allen & Overy's Australian and US securities law equity capital markets team has helped a number of ASX-listed companies generate about $3.2bn in equity since COVID-19 hit the country.
A large number of companies have launched capital-raising efforts to stay afloat in the volatile economic environment, with $19.5bn generated in the period of 1 March to 22 May. This is the highest global figure when it comes to total proceeds raised in secondary issues during the pandemic, according to Dealogic.
"The $19.5bn raised on the ASX (equating to 1.1% of total ASX market capitalisation) compares to $12.6bn on the London Stock Exchange (0.4%), $21.8bn on the New York Stock Exchange (0.1%), $23.1bn on NASDAQ (0.1%), and $5.1bn on the Singapore Stock Exchange (0.1%)," Allen & Overy said. "The remarkably high volume of proceeds raised in secondary issues on the ASX over the past eight weeks reflects the speed to market which various overseas capital markets sought to imitate during and after the GFC."
Major COVID-19-related raisings the firm has played a role in include:
Advising Macquarie Capital in its role as underwriter for United Malt's $165m capital raising, which involved an institutional placement and share-purchase plan.
Acting as Australian counsel in Credit Corp Group Limited's $150m capital raising effort.
Serving as Australian counsel to JP Morgan in Reece Group's $600 equity raising, which involved a fully underwritten placement and an accelerated non-renounceable entitlement offer.
Acting as US counsel in Webjet's $346m capital raising—the first raising to use the ASX class waiver issued at the end of March.
In the process, Allen & Overy has noted some trends in current raising efforts that differentiate them from the raisings launched during the GFC.
"Unlike in the GFC, raisings have been focused on supporting businesses because of the loss of revenue, rather than over-leverage. Initial emergency raisings by entities that are directly and significantly impacted by the virus have been followed more recently by raisings geared towards growth or that anticipate the end of the pandemic," the firm said.
Firms that can provide services across jurisdictions are also "well placed to advise on large-scale raisings in the current environment," Allen & Overy said, pointing to their role as Australian and US counsel for JP Morgan and Citi in National Storage REIT's $300m raising efforts.
The deal involved an institutional placement and share purchase plan, and "was conducted in reliance on the ASX's class waiver relief in relation to placement capacity, with all parties focused on the heightened scrutiny of disclosure in the current climate (particularly in relation to allocation)," the firm said.
Partner Tony Sparks credits Australia's regulatory system for helping to create a climate that's favourable for capital raisings.
"Australian regulations provide a supportive environment for boards that are focused on fairness for shareholders during COVID-19 but also need to raise capital quickly and with certainty," he said. "The temporary measures in place provide protections for retail investors, while facilitating greater capacity to access our market. Supported by a favourable Australian regulatory regime, the extraordinary amount of capital raised in recent weeks has been led by market participants who learnt how to execute quickly and effectively during the GFC."
The firm expects to see more capital raising efforts throughout the year.
"We are not seeing obvious signs of investor fatigue yet. If anything, we see the possibility of a second wave of raisings later in the year, both from companies that have delayed raising until their needs are clearer and some companies seeing opportunities in the post COVID-19 landscape. "The depth and relative concentration of the Australian funds management industry has helped as it did during the GFC. Our large fund managers know the structures and processes and are able to deploy funds quickly into new raisings. This removes some of the risk associated with capital raisings," partner Mark Leemen said.