Legal eagle departs as broadcaster seeks "fresh leadership"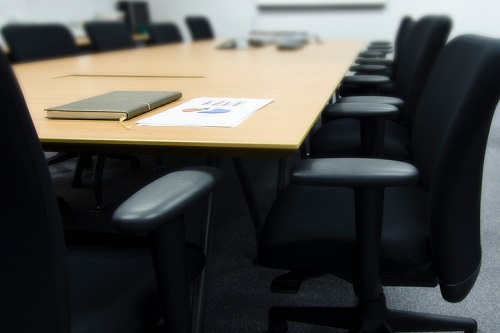 Michelle Guthrie is out, the Australian Broadcasting Corporation has confirmed.
The former managing director departs after two years at the helm as the board decided it was "not in the best interests of the ABC for Ms Guthrie to continue to lead the organisation."
"In resolving to seek fresh leadership, the board's foremost consideration was the long-term interests of our own people and the millions of Australians who engage with ABC content every week," Chairman Justin Milne said in a statement. "This decision has been driven by our commitment to deliver the best possible outcomes for our loyal audiences and the best possible experience for our own people."
The chairman said that the board understands the short-term disruptiveness of a transition, but that the organisation is lucky to have experienced and capable executives, who will provide continuity in the coming months. He said that the board is very grateful for all of Guthrie's hard work and contributions to ABC.
David Anderson, long-time ABC executive and current director of entertainment and specialist, has been named acting managing director. ABC will fill the role permanently in the coming months.
"I recognise the challenges involved in transitions of this kind but I am honoured to accept the Board's invitation and look forward to working with our outstanding people to execute our strategy," Anderson said.
Guthrie, a former media lawyer at Allens, left Google in 2016 to take on the $900,000-a-year top job at the public broadcaster. She was the first managing director of ABC, taking over from Mark Scott.
Guthrie was managing director of Asia-Pacific agencies at the technology behemoth. Before Google, she was managing director in Hong Kong of Providence Equity Partner, a US-headquartered private equity firm. She was also previously CEO of Star TV and director of legal and business development at Foxtel.