A chief executive shares how a 128-year-old firm is transforming itself to go beyond law and thrive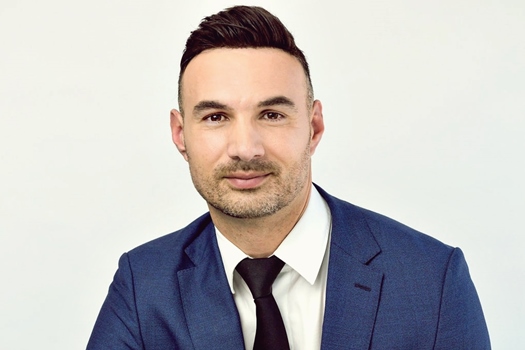 Agile isn't the first word that comes to mind when thinking about traditional law firms, especially one that has a history that dates back to 1891. The trait, however, is exactly what Levent Shevki and the leadership team at Cornwalls want as one of the defining qualities of the firm.
Shevki, who became chief executive last year, is ushering in an era of change at the firm. Cornwalls recently brought in three other businesses under a refreshed name, which was launched alongside a new battle cry. The moves are part of a march beyond legal services and the structure that has defined so many law firms.
The story of one of those businesses, Cornwalls Capital, illustrates how the organisation first tested the waters. Shevki, who has been with Cornwalls since he became a lawyer at the turn of the century, says that Cornwalls wanted to look at doing something different a few years back and subsequently gave one of his ideas a shot.
"I had the concept of getting in front of deals as opposed to just documenting them as you do as a lawyer. The firm gave me a fair bit of autonomy to look at setting up a corporate advisory or a management consulting arm separately that actually started looking at doing deals," he says.
The business eventually found its stride and partnered with a group of Asian investment bankers in a joint venture. Today, Cornwalls Capital has a lot of momentum, with a good pipeline of projects and a portfolio that includes technology and retail companies in the US, in Israel, and in Australia.
The story of Cornwalls Capital also shows Shevki's journey in finding the core concepts of his leadership philosophy, one that he hopes will define the next chapter of Cornwalls history. The business advisory arm's rise showed him that when an organisation develops the skills of its people, as well as provides them with the support they need and the freedom to act on ideas, innovation follows.
Talent and culture
Being entrepreneurial is a large part of Shevki's character. He has founded a successful sports and entertainment company and, to his knowledge, is the only person in Australia that's currently on the board of AFL and A-League clubs at the same time. He's using everything he has learned from his experiences in the quest to help Cornwalls achieve new heights.
"Because I've been involved in different industries and businesses, I've taken quite a few inspirations in how to be a leader and what I think is needed in having a successful organisation. The cornerstone of my strategic vision and plan at Cornwalls relates to talent and culture. My experiences have led me to that," he says.
During his first week as chief executive at the firm, Shevki had to go to Bangalore on a two-week work trip for a transaction. On the way back, he picked up a book at the airport, which he says was littered with examples of the successes of large organisations and how these were realised.
"The theme of everything was that talent and culture were the backbone of the success of these companies," he says.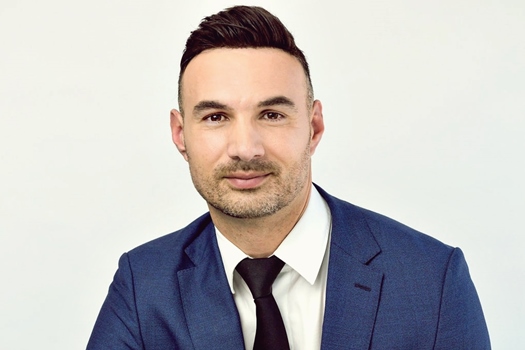 Levent Shevki
The book reminded him of two things. One was that the key to the 2016 run of the Western Bulldogs, of which he is a board member, to winning their first premiership since 1954, was the culture the club's new coach built.
"He had the entire team believing and playing for each other. That really hit home for me what can really be achieved when you actually find the right culture in an organisation," he says.
Another was the stellar growth of an investment firm in California, which he previously read about.
"There was a fund manager out of Laguna Beach, who almost doubled its funds under management from US$20bn to US$37bn, I think in 12 months, because their key investment criteria related to culture. That's how they will invest," he says.
These reinforced his belief in what he calls his five strategic pillars, which are talent and culture, client and brand, finance and risk, innovation, and operational excellence.
"The key thing is talent and culture actually feeds into all those other pillars, because if you get the talent and culture right, then your client will get good service, your people will start working smarter, and the organisation will be innovating," Shevki says.
Controlled loss of control
Armed with those pillars, Shevki set about plotting the course for the firm. That included changing the firm's structure.
"One of the very first things that I did when I went into our board meeting with our senior partners is to say that we need to lose some control, step-by-step. What I meant by that was I wanted to change from a hierarchy into a more agile structure," he says.
As a result, the firm created more teams and appointed more leaders, a nod to when it approved his idea to create what became Cornwalls Capital.
"What we did was trust in our young leaders, who have really stepped up, and gave them the tools and everything they need in order to lead their own teams, but doing it in a manner that says, 'This is the Cornwalls way. This is the vision. Go ahead and lead that vision in your team and you can do it the way you think works best for you,'" Shevki says. "It's quite a big change. What it means is we're getting a strategy that develops from the bottom as opposed as just from the top, because we're getting all of these great ideas."
The organisational change goes beyond just adopting new technologies, which the firm has also done. Shevki says that Cornwalls now uses technologies like Teamgage, which better communicates ideas around the firm and allows leaders to work on those ideas.
Why change is imperative
Shevki says that while the firm has served clients well as a traditional firm for so many years, the transformation is needed now because the legal industry itself is changing.
"We need to adapt and we need to be different. There's a lot of consolidation at the top, and what we want to do is stand out in the crowd," he says. "From my perspective, innovation is absolutely key. In order for us to maintain that level of innovation, I really think what we need to do is allow our people to contribute to that. That's why we changed the structure, we're starting to hear from everybody, and we're getting lateral thinkers. We need to stay ahead of the game in a changing environment, and I think this is the best way for us to do it."
He says an example of the firm's innovation paying off is Cornwalls Capital, which he thinks is a real differentiator for the organisation.
"We can do more than just law for our clients. We can create markets for them in other countries. We can help them get capital. We can help them strategise. I think this is a real value-add, and when I talk to clients, they're really excited about what else we could do for them," he says.
Shevki is also not closing the door on launching other allied-services arms of the firm.
"I definitely wouldn't say no. It will all come out of our innovation piece, so yes, I think it could be on the cards," he says.
Sustainable innovation
Cornwalls is already seeing success in the changes it's implementing, Shevki says.
"I think it's the different work that we're getting, the larger transactions, the more exciting transactions, and more fulfilment in the workplace. It's an excitement and a culture where people want to come and work, enjoy themselves, and start thinking outside the box," he says. "It's just become a more fun and challenging environment, where people actually feel like they have a real purpose, can contribute to things and do more."
But the work is hardly done. Shevki shares that Cornwalls still has many goals.
"We want to give clients more. Hence our tagline, Law + More. We want to do more for our clients, partnering with them on their success," he says. "We also want to create an environment where people want to be there and can really participate in that innovation and have a rewarding career."
The key for Cornwalls, then, is what Shevki calls "sustainable innovation."
"For us, it's all about sustainable innovation because the world is changing rapidly," he says. "I think if we can set a structure where we're continually refocusing, innovating, and working on our strategy as opposed to just sitting there, then I think we're going to be better placed for our own rewards and also for better serving our clients with more efficiency and better value."