India challenges Singapore, Hong Kong as arbitration centre… Sydney lawyer joins GWS GIANTS board…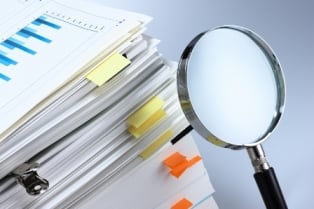 83 per cent of GC's under pressure for efficiency says Ashurst
In the latest report on the changing relationship between clients and law firms, 83 per cent of general counsel say that they are under pressure to deliver efficiency and cut costs in legal departments.
International law firm Ashurst has published the report, titled "Riding the Winds of Change", in which 56 per cent of GCs confirmed that their budgets had been cut in the past 24 months.
Increasing regulatory pressure was identified as the greatest challenge GCs face in their role, with financial services institutions unsurprisingly feeling the most pressure. 88 per cent of GCs confirmed that they are taking a more strategic role in shaping and implementing business strategy.
These strategies include three key elements: innovative use of technology; increasing efficiency or resources, including unbundling matters; and strengthening the process of managing legal matters.
India challenges Singapore, Hong Kong as arbitration centre
A new international arbitration centre is to be announced by the Indian government. The finance minister Arun Jaitley is expected to set out details for the New Delhi facility on 27 August, The Hindu reports.
The aim is for India to rival Singapore, Hong Kong, London, Paris and Geneva; and to build on the work of an arbitration centre in Mumbai which handles certain preliminary cases.
The government believes that multinationals operating in India should have access to arbitration in the country given the large amount of foreign investment flowing into India.
Sydney lawyer joins GWS GIANTS board
Rebekah Giles, a partner in the Sydney office of international law firm Kennedys, has been appointed to the board of AFL team Great Western Sydney GIANTS.
Giles, said that the club shares her values and culture and that she believes in giving back to the community which has given her opportunities. This is not a new affiliation with sport for her; she has specific expertise in sports law having represented the Australian Olympic Committee for over a decade.