Former Ashurst managing partner quits for Squire Patton Boggs... HSF expands Global Advocacy Group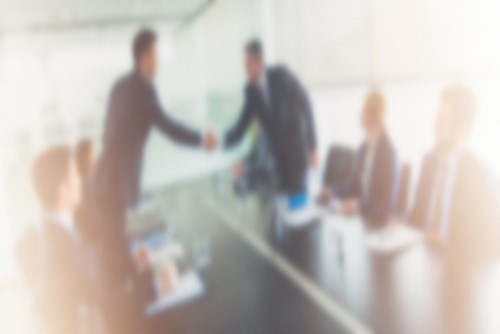 81 new partners in Baker McKenzie's latest promotions round
There are 81 new partners at Baker McKenzie following its latest promotions round which has grown the global partner headcount to 1550.
Of the new partners, 40% are women and the firm now has more than 400 female partners. This strong showing for female partner promotions will help towards the firm's recently announced target for 2025 of 40% male, 40% female, and 20% flexible including non-binary.
Tax and M&A saw the largest shares of new partners with dispute resolution also gaining significantly.
The newly elected partners are:
Antitrust & Competition
Nadia Goreslavskaya (Moscow)
Christiaan van der Meer (Amsterdam)
James Robinson (London)
Johannes Weichbrodt (Dusseldorf)
John J. Fedele (Washington)*
Banking & Finance
Chavapol Akkaravoranun (Bangkok)
Grace Li (Shanghai)
Kosuke Suzuki (Tokyo)
Fatima Alhasan (Bahrain)
Eric Blomme (Brussels)
Sarah Porter (London)
Frank Grese (New York)*
Capital Markets
Louis Hsieh (Taipei)
Henric Roth (Stockholm)
Dispute Resolution
Daisy Chung (Taipei)
Joanna Ouyang (Taipei)
Tony Tang (Taipei)
Alexander Korobeinikov (Almaty)
Gemma Willingham (London)
Luca Pescatore (Rome)
Luis Borghi (Sao Paulo)***
Jessica L. Averitt (Houston)*
Javier Jaime-Gonzalez (Monterrey)*
Roberta Chan (Hong Kong)
Helen Joyce (Melbourne)
Employment & Compensation
Danielle Pinedo (Amsterdam)
Nam-Ake Lekfuangfu (Bangkok)
Priscila Kirchhoff (Sao Paulo)***
Melissa Allchin (Chicago)*
Elizabeth Ebersole (Chicago)*
Jordan A. Kirkness (Toronto)*
International & Commercial TradeMilena Hoffmanova (Prague)
Ana Sofia Reyna (Lima)**
Mohammad M. Alturk (Dallas)*
John M. Foote (Washington)*
IP Tech
Pattaraphan Paiboon (Bangkok)
Helen Brown (London)
Julia Hemmings (London)
Florian Tannen (Munich)
Lukas Feiler (Vienna)
Adam D. Aft (Chicago)*
Brandon Moseberry (Chicago)*
Christine M. Streatfeild (Washington)*
Mergers & Acquisitions
Mihoko Ida (Tokyo)
Gerrit Jan Kleute (Jakarta)**
Lawrence Mendes (Sydney)
Waratchaya Tungsuwan (Bangkok)
Robert Wright (Hong Kong)**
Hani Naja (Abu Dhabi)
Ghada El Ehwany (Cairo)
Geraldine Mirelman (Buenos Aires)*
Martin Roth (Buenos Aires)*
Paolo Robilliard (Lima)
Patricia (Marianna) Ostolaza (Lima)**
Felipe Calil (Sao Paulo)***
J. Brook Mestre (Dallas)*
Carlo Andoni Perez-Arizti Morales (Mexico City)*
Scott D. Meselson (San Francisco)*
Private Equity
David Hart (London)
Phelim O'Doherty (London)
Pro Bono
Kate Gillingham (Sydney)
Projects
Franco Aversa (Sydney)
Sun Kyun Lim (Singapore)
Ilona Millar (Sydney)
Lucas Tyszkiewicz (Sydney)
Leo Vellis (Sydney)
Marco Antonio Nieto-Vazquez (Mexico City)*
Real Estate
Rita Marchetti (Milan)
Tax
Marina Tokunova (Moscow)
Elliott Murray (Geneva)
Horacio Neto (Rio de Janeiro)***
Matthew Hayes (Chicago)*
Meaghan Wolfe (Chicago)*
Jason A. Graham (Dallas)*
Rodney W. Read (Houston)*
Javier Ordonez Namihira (Mexico City)*
Amanda T. Kottke (Palo Alto)*
Adam T. O'Brien (San Francisco)*
Maurice Moe Worsley (San Francisco)*
Saman Kamyans (Washington)*
Amanda W. Martin (Washington)*
*Promotions effective January 1, 2019
**Partner equivalent
***Trench Rossi Watanabe, a Brazilian law firm in cooperation agreement with Baker McKenzie
Former Ashurst managing partner quits for Squire Patton Boggs
James Collis has left Ashurst to join Squire Patton Boggs in London.
He joined the firm as a trainee and became managing partner for a four-year term in the role from 2012, was part of the team involved in the merger with Australian legacy firm Blake Dawson.
HSF expands Global Advocacy Group
Herbert Smith Freehills has added another partner to its Global Advocacy Group and launched a new associate secondment programme.
Adam Johnson QC and Tom Leech QC are joined by qualified solicitor advocate and accredited mediator Gary Milner-Moore who will lead the group.
Meanwhile, the associate secondment programme provides an opportunity for two associates per year to join the Group in London.
The Advocacy Group introduced a Global Advocacy Initiative, which combines around 160 lawyers across the globe and forms an integral part of the firm's global Dispute Resolution practice.