Market-shaking events like Brexit and US elections haven't dimmed a top lawyer's optimism for the coming year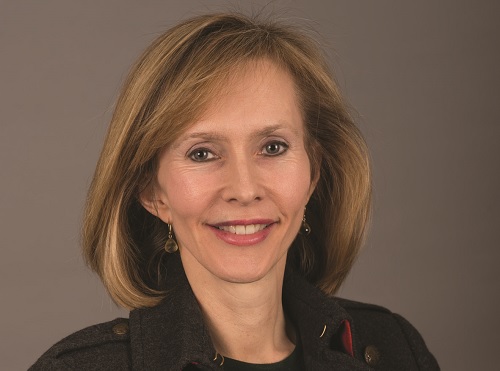 Though the world's state of affairs may have changed drastically – precipitated by shock events last year like Brexit and the US elections – a top law firm remains positive on the performance of robust Australian capital markets in 2017.
"The key events that shocked the markets in 2016, like the Brexit vote and the US presidential election, were the starting point of new situations that will be with us for some time, rather than isolated events, and there will obviously continue to be iterative reaction by the markets as events unfold," Philippa Stone, joint global head of capital markets for Herbert Smith Freehill, told Australasian Lawyer.
"However, while we may see more volatility, the Trump win has actually so far been net positive for markets ­– and very positive for some sectors. So despite the uncertainty, I remain optimistic for the capital markets in 2017," she said.
Last year was a strong year for the ASX, with more than 100 new listings and over $8bn in capital raised via IPOs, according to a new report by HSF. If Foreign Exempt Listings are excluded, over $7bn capital was raised.
Stone said that some listings initially intended for late 2016 were deferred to 2017 because of the US elections and the Brexit vote. HSF hopes that as those IPOs proceed in the first half of the year, they will inspire confidence among investors and drive continued activity.
The report said that volatility may have contributed to the dearth of large IPOs in 2016. Only 3% of listings last year had a market capitalisation of around or more than $1bn. However, Stone said that the current pipeline is promising.
"There are already at least as many IPOs with an expected market cap of more than $1 billion at the early stages of preparation this year than floated last year. … There is also a strong pipeline of high quality mid-cap IPOs, both from private equity and other vendors," she said.
However, she cautions that many depend on events outside the issuer's control, citing Western Power as a prime example. Western Power's listing, expected to raise about $11bn if the government sells its majority stake in the company, still depends on who will win the upcoming election in the state.
Last year, real estate, driven by real estate investment trust (REIT) offerings, led in terms of market capitalisation and volume of capital raised. The industry is followed by software and services and the food and beverage industries. Software and services accounted for the most number of IPOs, with one in five classified under the sector, but these floats were mostly small- and mid-cap companies.
Stone also said that technology, media and communications (TMT) services will perform strongly in the Australian M&A space in the coming year.
"TMT was a bright spot for IPOs last year with approximately 20% of all 2016 IPOs being for software and services companies," she said. "We expect to see this continue in 2017, but will also expect to see IPOs from a range of other sectors. For example at the larger end, there are IPOs expected in the property, energy, food and beverage, and industrials sectors to name only a few."
Related stories:
Top law firm bullish on surging TMT sector
HSF sues eight partners who launched White & Case Australia