Slater and Gordon's chairman said the firm's leadership is doing everything they can to quickly return financial performance to sustainable levels.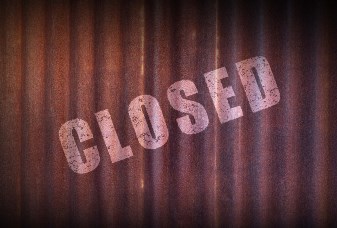 Slater and Gordon will be making 15 more UK office closures as the embattled firm tries to quickly achieve sustainable financial performance levels.
At the Australian-listed firm's first annual general meeting (AGM) group managing director
Andrew Grech
defined the firm's restructuring for its UK business and revealed a further 16% reduction in headcount.
Grech said that the cuts in the UK will coincide with reorganisation into three divisions: serious and specialised personal injury claims; family law, employment law and dispute resolution and fast track personal injury claims, according to
Legal Business
.
The senior executive said that the firm plans to reduce operating sites in the UK to 32 by January 17, a cut of 15.
"The business remains in a process of transition as we implement a very significant performance improvement programme. Whilst we are making progress there are still challenges and a lot more work that needs to be done to build a sustainable business in the UK," Grech said.
"'It is important to recognise that this is a business transformation programme which will take time to complete. We are substantially through phase one with focuses on a re-organisation of people into the three legal services businesses and a rationalisation of the number of sites at which we have a presence. Phase two is on improving productivity and cash conversion. There are a number of project teams reporting into the steering committee undertaking the changes to work practices, process and technology required to achieve the desired improvements."
Also at the AGM, Chairman
John Skippen
repeated his apology and said that his team is working hard to turn the firm around.
"In February I offered shareholders an apology on behalf of the board and I reiterate that apology today. We are sorry for the financial losses you have suffered and as a board we are doing everything we can to ensure the group's financial performance is restored to sustainable levels as quickly as possible," he said, according to
The Lawyer
.
Slater and Gordon, which posted a massive $1.02-billion loss for the last full fiscal year, recently drew the ire of investors over bonuses and pay increase for top officials.
In the last year, the firm cut 710 jobs: 70 in Australia and 640 in the UK.
Related stories:
Shareholders erupt over Slater and Gordon bonuses
Slater and Gordon job cuts total 710