Herbert Smith Freehills has advised UGL Limited on the sale of its global property services business DTZ: A move that a partner who led the sale says indicates an increasing appetite for the right assets in the regional M&A market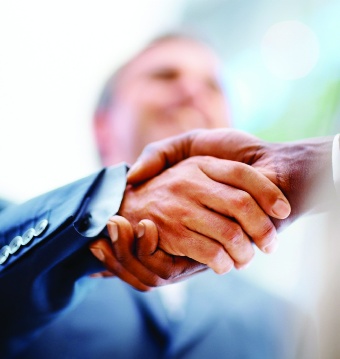 Herbert Smith Freehills has advised UGL Limited on the sale of its global property services business, DTZ, at a just-announced enterprise value of A$1.215 billion.
A consortium comprising of TPG Asia, Inc, PAG Asia Capital and Ontario Teachers' Pension Plan (TPG and Partners) purchased the business.
As was previously disclosed, UGL undertook a process to evaluate third party interest received in DTZ to determine whether a potential sale was in the best interests of the shareholders.
Following the completion of this process, the board determined to enter into a binding sale agreement with TPG and Partners.
Herbert Smith Freehills partners Philippa Stone and Philip Hart led the sale, closely supported by lawyers Adrian Amer, Hayden Guthrie, Tom Cooper, John Blake and Charlotte Cameron.
Stone told
Australasian Lawyer
the success of the deal is another indicator that there is an increasing appetite for the right assets in regional M&A markets.
"We are seeing a resurgence of M&A activity in the property sector and beyond within our region," she says. "It would appear that the sale of DTZ is likely to be one of the first of many significant M&A deals this year. Leighton's potential sale of John Holland is just one example."
Partner Hart says on completion of the sale UGL, a longstanding client of Herbert Smith Freehills, will become a dedicated engineering, construction and maintenance service provider in Australia, New Zealand and South East Asia.
The UGL board and management team will then be in a better position to focus on the engineering business to drive organic growth in a recovering engineering market, with the potential to consider strategic growth options going forward, he says.
The sale consideration will consist solely of cash and is conditional on certain approvals from regulatory bodies, no material adverse change and other business-related conditions.
The transaction is expected to be completed around the end of September 2014.
Hart told
Australasian Lawyer
that representing a multinational client to sell a business which spans the globe always presents challenges.
"These challenges are amplified when there is a need to work to an accelerated timetable and coordinate teams of lawyers to work seamlessly across different time-zones and jurisdictions. This transaction presented such challenges as DTZ serves clients out of 208 offices in 52 countries across Europe, the Middle East, Africa, Asia Pacific and the Americas," he says. "Drawing on the strength of Herbert Smith Freehills' own global network, we were able to effectively overcome those challenges and deliver a positive result for UGL in what was a very large-scale cross-border transaction."
UGL is evaluating a range of options for the efficient use of net proceeds, Hart says.
Goldman Sachs acted as exclusive financial adviser to UGL, while Gilbert + Tobin acted for TPG and Partners.