Certain key factors driving in-house counsel's external spend may surprise private practitioners, says Trish Hyde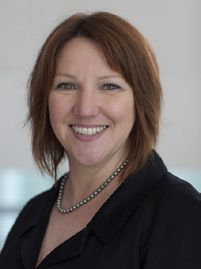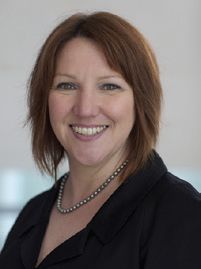 Certain key factors driving in-house counsel's external spend may surprise private practitioners, says Trish Hyde
Future firms, new law, AFAs… There are a number of terms being bandied about predicting an imminent seismic shift in the delivery of legal services. And while research indicates that change is happening and will continue, we are yet to reach the tipping point. There is a journey to be undertaken and while some will evolve fast, others will be left behind.
So, what are the key factors driving in-house counsel's external spend that private practitioners need to understand?
Let's start with some basic statistics. The Australian Corporate Lawyers Association asked GCs to rate their main law firm provider on key aspects of the relationship. Given that this is the most senior representative of the organisation rating the firm they use most, the findings are not good for the firms:
78% of respondents agree their main firm provides commercially applicable advice. However, this means one in five GCs do not see the advice they receive as meeting their needs.
62% of respondents agree their main firm is upfront and transparent about pricing, while 57% agree their main firm provides realistic quotes. This indicates that two in five clients do not believe a quote provided to them.
46% of respondents agree their main firm provides advice at a reasonable price. Therefore, more than half of the GCs are not seeing value for money.
21% of respondents agree their main firm offers alternative billing methods that work. So, if only one in five GCs is getting a good deal, what will the other four do?
It can be tempting to assume that your own firm is immune to these statistics. You've got great relationships and the best people in town. What you may not consider is that receiving continuous work from a client is not the same as brand loyalty. Rather, it could just be a client waiting for someone to develop a service that better suits their needs. So what can a law firm do? And what is on the in-house counsel's wish list?
1. FEES
It is no secret that the first item on the wish list is hourly billing. Only 4% of GCs think that hourly billing is an appropriate method, and yet this is an area that is not being addressed. Alternative fee arrangements that offer a discounted rate are generally perceived as no more than hourly billing in another guise.
To clearly address this issue means throwing out the billable hour altogether and becoming true service providers that scope and cost the project according to the client's needs. In doing this, the firm will have to apply the following principles: scope the work, assess the resources, agree on the terms, manage the project to time and on budget, and evaluate the performance.
2. VALUE
What is value to the client? In short, value is the balance of time, quality and price required by the client so that they can demonstrate their value to the organisation.
To conclude, it is all about the mindset you choose. This can be illustrated by the fact that managing partners of law firms in the US are on exhibition stands at in-house conferences. For them it's all about meeting GCs in a neutral and fun environment – and putting their best people out there. It's a startling difference in the approach of delivering legal services and one that Australian firms could learn from!