It's clear that the legal industry is evolving. Law firms are adopting new technologies, embracing work-from-home arrangements and offering incentives like shorter work weeks.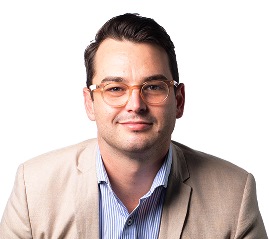 By: Rafe Berding, CMO, GlobalX
It's clear that the legal industry is evolving. Law firms are adopting new technologies, embracing work-from-home arrangements and offering incentives like shorter work weeks. To get a better understanding of these changes and how readily businesses are adapting to them, GlobalX recently partnered with the Australasian Legal Practice Management Association (ALPMA) to distribute a market research survey. We gathered responses from 243 law firms across Australia and New Zealand, and now, the results are in.
Ready for change
When asked if their firm is ready for changes in the legal industry, more than 60 per cent of those surveyed believe that their firm is ready to deal with a changing landscape. This is encouraging, but more than a quarter of respondents (27 per cent) are unsure about how these changes will be dealt with. A further 11 per cent do not believe their firm is equipped to deal with the changes.
More technology, more knowledge
Technology is a central part of future-proofing law practices. At 68 per cent, most lawyers reported that they don't believe that future technology will affect their job security. However, nine in ten survey participants did believe that a broader skillset will be required for the future.
Currently, outsourcing is a popular option for firms that are looking to tap into skill sets that their current employees may not have. More than three quarters of participants identified increasing process efficiency as the main reason for outsourcing, while a desire for more flexibility in the workforce and to obtain specialist knowledge were also key reasons.
Alexa, please outsource
As well as outsourcing to other people, outsourcing to AI is an option for particularly future-focused firms. Despite the value of AI, only one third of participants plan to use this technology in the next two years. Interestingly, firms with more than 150 employees are the most likely to do this – 63 per cent of respondents from these firms saw outsourcing to AI as a feasible option, while this dropped to one third or less for firms with less than 150 employees.
Those driving the adoption of AI technology are marketing managers, business development managers and IT managers. The people who do not consider AI to be a feasible option tend to work in the areas of conveyancing, operations and records management. However, when AI is used, respondents see the most potential for AI in property and real estate, will and estate and commercial law.
Work-life balancing act
Of course, even with the increasingly popularity of AI, law firms still need to focus on theiremployees. Work-life balance is a hot topic at the moment, so we asked respondents if they thought that the legal profession was a leader or lagging behind in this area. Worryingly, only 39 per cent of respondents believe that the profession has a healthy work-life balance. Firms with more than 150 employees performed the worst in this area, with only 25 per cent of respondents from these firms reporting a healthy work-life balance. New Zealand-based firms get a pat on the back though – 45 percent of respondents from across the ditch reported a healthy balance, which was higher than any Australian state.
When it comes to improving productivity, two employee incentives were ranked the highest: new workflow technology and flexible working conditions. These outranked traditional incentives, including more renumeration and internal culture initiatives, such as a social club. Interestingly, a shorter working week ranked the lowest of all five options.
New technology increasing productivity…
Being part of a legal technology provider, I was excited to see that nearly 80 per cent of firms have experienced an increase in productivity through the adoption of new technology. It was also notable that small and large firms are the most open to adopting new technology, while small-to-medium and medium-sized firms are more hesitant.
…But, employees aren't trained to minimise cyber-risk
One area of concern was security. One in five respondents were unaware of their responsibilities under the Notifiable Data Breaches Scheme (NDB), which was introduced in Australia earlier this year. As well as this, one third of participants reported that they spent no time on cyber-security training. This was reflected in the concerns that participants had about cyber-security, with nearly 80 per cent of respondents reporting that they are concerned about the possibility of a cyber-attack. It was reassuring that only 15 per cent of respondents had experienced a cybersecurity breach in the last two years, but it's clear that there is a need for increased training.
Overall, the survey provided us with important information that is helping GlobalX understand our clients better. With a clearer understanding of where our clients are currently, and where they are going in the future, we look forward to helping them get there. View the full report here.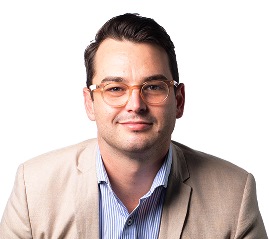 Rafe Berding, CMO, GlobalX