Rachel Storey, Rachel Storey & Associates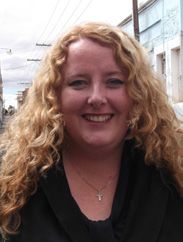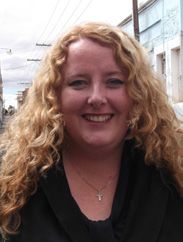 Rachel Storey, Rachel Storey & Associates
It's a tough time to be building a boutique firm in any market, but spare a thought for lawyers in some of Australia's more remote regional centres. Rachel Storey practices full-time in NSW's Broken Hill and was recently involved in a complex case that attracted a fair share of media coverage.
In the first case of its kind, Storey helped issue proceedings against the Parole Board, Department of Corrections and South Australian Police regarding their failure to properly manage a violent parolee who then went on to engage in a violent police siege. She also obtained an out of court settlement for the mother of the parolee.
Check out who else made it on
Australasian Lawyer
's Hot 40.
CAREER
Current:
Managing Silicitor, Rachel Storey & Associates (2011)
Previous:

Principal, Far West Community Legal Service (2011-2012)
Litigation Department, then Inspector, Office of the Fair Work Ombudsman (2010-2011)
Solicitor, Macpherson Kelly (2011-2011)
Associate, Norton Rose Australia (2010-2010)
Solicitor, Minter Ellison (2008-2009)
Solicitor, Kenyons Lawyers (2003-2008)
Solicitor, Ryan Carlisle Thomas (1999-2002)
Research Officer/Speech Writer/Political Adviser, Parliament of Victoria (1993-1998)

Years of Experience:
Over 15 years
ACHIEVEMENTS/RECOGNITIONS:

Winner of Zonta Young Women in Public Affairs Award for Asia-Pacific region
Queen Elizabeth II Trust Fund Recipient
Selected as legal representative for Ministerial Consultative Committee on WorkCover matters
Guest speaker on discrimination law updates, Law Institute of Victoria seminars

AFFILIATIONS:

Chamber of Commerce Board Member
Broken Hill Employees Superannuation Trust Board Member
Australian Lawyers Alliance Member
Director and Vice President of the Outback Rugby League

EDUCATION:
Bachelor of Laws (LL.B.), Civil Litigation, University of Melbourne (1992-1997)
Current Town
New South Wales, Australia
Hometown
Melbourne, Australia
To read the full feature, download
Australasian Lawyer's Hot 40 2014
feature on PDF.