In the aftermath of the US election, it's natural to ask "are our constitutional arrangements robust?"
In the aftermath of the US election, it's natural to ask "are our constitutional arrangements robust?"
Sir Geoffrey Palmer has been New Zealand's attorney general, Minister of Justice, Deputy Prime Minister and Prime Minister. His interest in New Zealand's governance, and the large gaps and hazards he finds there, remains undimmed after nearly six decades.
And with impeccable timing, here he comes with Dr Andrew Butler with a proposal for a written constitution. New Zealand, he notes, is one of only three nations on the planet without one. Their mission – to state the New Zealand Constitution in one place, certain and accessible for everyone.
Is it broken? Does it need fixing? Palmer has no doubts. The present constitution is "dangerously incomplete, obscure, fragmentary and far too flexible."
His voice has been an enduring one for bridling the hasty and high-handed law making in New Zealand's unicameral parliament. He offers, by way of example, the 2013 Public Health and Disability Amendment Act; passed in a single sitting day with no notice, depriving citizens of their right of action against any Government family carer policy, precluding remedies for past discrimination, enacted in the teeth of wide and immediate public outcry.
Palmer calls it a shocking piece of legislation, and lays out the possibility that Parliament could equally repeal the New Zealand Bill of Rights Act 1990 in a single sitting day of the House under urgency, without any public input.
Palmer and Butler see public disenchantment with politics. They hope their constitution project might bring some cure, perhaps encourage people to learn more about civics, become involved in decision-making, know what their fundamental rights are, know how to enforce them.
The aims are many and laudable: improve accountability; promote transparency; promote debate on how the nation is governed; protect fundamental human rights; provide guidance on how government works; provide anchors on the use of public power; strengthen democracy; restrict abuse of public power; protect the nation's founding document, the Treaty of Waitangi.
They suggest a document of 40 or so pages, easy to understand; the rules, principles and processes of government set out in simple clear accessible terms. It would help citizens to understand their system of government; to trust it. Present unwritten constitutional conventions and customs are opaque. The new constitution would put them in sunlight. The constitution would set out the means by which public decision-makers of all kinds may be held accountable to the public.
The document would give due recognition to the rule of law, to judicial independence and impartiality on the part of judges, to the role of the courts in supervising the legality of government and promoting the freedom of its citizens.
But any attempt at codification inevitably requires New Zealanders to make choices on matters that are currently, and conveniently, left blurry or parked. For example, Palmer and Butler suggest:
- changing to a republic. There would be a New Zealand Head of State, elected in a free vote of the House of Representatives, whose functions and duties, similar to those of the current Governor-General, would be set out in the constitution.
- entrenched constitutional rights. They envisage "ample safeguards against wrongful and arbitrary use of power". The constitution would protect the rights of citizens, ensuring that the New Zealand Bill of Rights is better observed.
- an expansion of those entrenched rights. The Treaty of Waitangi would be entrenched along with the NZ Bill of Rights. Some new guarantees would be added to the Bill of Rights, such as a right to property, a right to privacy, and a right to an environment that is not harmful to health and wellbeing, and
- changing to a fixed four-year parliamentary term (currently three years, with early elections at the, well, election of the PM). There would be a new, politically neutral method for electing the Speaker, and a guarantee of free and fair parliamentary elections.
All this, they stress, is offered as an opening contribution to a debate, not a scholarly edict. It is not the country's first attempt at constitutional reform. Prior efforts have foundered, frustrated by inertia, disagreement, apathy. Can this one capture the imagination, or will eyes glaze over? Palmer notes that last year's exercise to choose a new flag found people in earnest debate. He sees similar themes of identity and nationhood here and hopes that might move people to engage.
Australian observers, of course, have experience with a written constitution, and will have a view on whether the potential benefits identified by Palmer and Butler naturally flow.
The project has not been universally welcomed. One cynic called it "the most boring and unnecessary world-building exercise since The Silmarillion."
"All a concise written constitution will do," argues another, "is give the lawyers a guaranteed lifetime bonanza of legal work."
Some suggest the dream of a readily accessible constitution may remain elusive. When the constitution's bare words do not offer an answer, and the courts are given the power of review, citizens will surely take themselves there. Inevitably a full knowledge of the constitution will require a reading of the judicial opinions, the scholarly works, the textbooks.
Nonetheless, a more involved judiciary arguably brings the promise of more rigorous testing of governance. But might there be unintended consequences? Is it possible that a court engaged in judicial review might leave people to believe the power resides there, that New Zealander's may be wasting their time in advocacy and in democratic engagement? Might they become apathetic, shrug, say "leave it to the court"?
In any consideration of constitutional change in New Zealand there is always the Treaty of Waitangi, its position of foundation not wholly settled. Could it be problematic? Its entrenchment would be expected by some, regarded with wariness by others, and vehemently resisted by at least a number; a potentially fatal impediment to the project. For this reason, some argue, it might be more prudent to find easier ways to engage citizens than codifying and entrenching the constitution.
Palmer came into politics lamenting New Zealand's reputation as fastest lawmakers in the west aided by a single house parliament. Much of his work has had the aim of testing that legislation before it becomes law, in as many ways as possible. This project is arguably a further development of that response to haste and its inherent dangers.
Transparency and accountability deliver superior policy, Palmer believes. We may, in that process, expose fresh problems but those are milestones towards progress, in his view: signs that the best thinking and the most rigorous analysis is being applied.
New Zealand's not doing so badly, he says, but it could do better. A democracy is made of many parts. Palmer would like to see them all moving.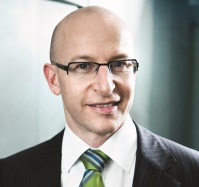 Andy Nicholls
is a partner at Chapman Tripp, specialising in regulatory, competition and public law.