Jordan Cox talks about growing together with the firm he's been with "since day one"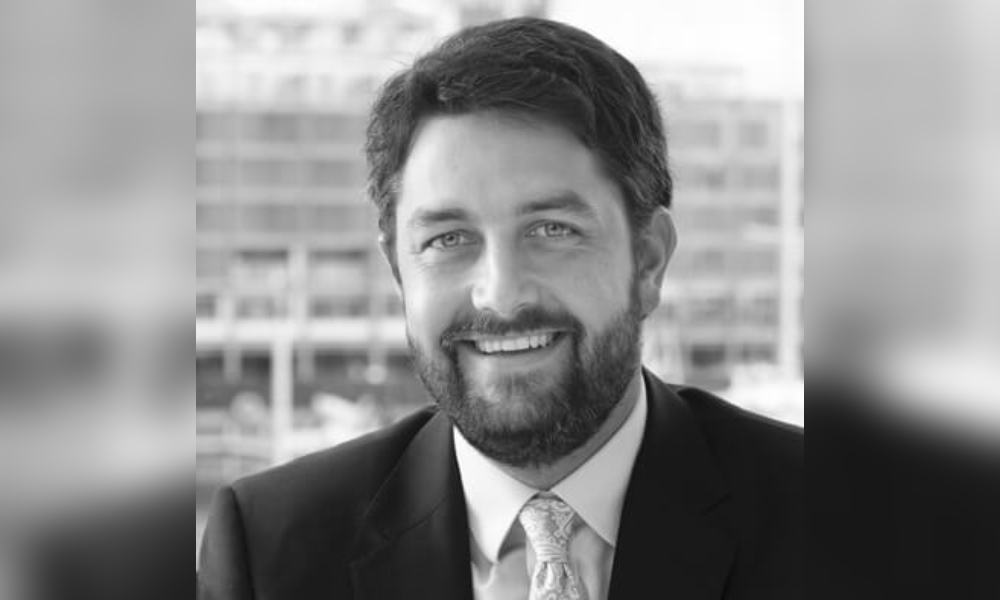 Jordan Cox wanted to work in the legal profession even when he still didn't know much about what a lawyer's work entailed. He stayed his course, and today, he is a leading telecommunications, media and technology (TMT) expert who loves getting a front-row seat to innovative ideas and projects through his clients and his work in the sector.
One of Webb Henderson's homegrown talents, Cox was named one of NZ Lawyer's inaugural Rising Stars in 2020 and recently ascended to the firm's partnership to kick off 2021. He has been with Webb Henderson since it was first established in 2009, which makes the promotion extra-special for him.
In this interview, Cox also discusses his role in a project that helped improved access to internet for rural and remote users in Australia, career progression opportunities for junior lawyers and keeping his fingers crossed for international travel opportunities.
What made you choose a career in law, and what's your favourite part of the job?
I had my mind set on the law from high school. At the time, I had a limited understanding of what working as a lawyer actually entailed, but I enjoyed and did well at law-adjacent subjects like English, history and economics. I was also fortunate that Pukekohe High School offered legal studies as a subject in Year 12, which gave me an early taste.
As a lawyer specialising in TMT, I really enjoy having a front-row seat to the incredible ideas and projects being led by my clients and the sector more generally. I get the opportunity to advise on these innovative initiatives every day. There's a real sense of satisfaction when a new network or technology goes live, knowing that I helped to get it there.
What is the most memorable case you've taken on/been involved in?
There have been a few, but one that sticks out was working on the (literal) launch of a satellite internet service. This project by nbn, the owner of Australia's national broadband network, involved building and launching two specially constructed satellites into geostationary orbit 35,000 kilometres above the Earth, and then selling wholesale Internet services across Australia. There's definitely a "cool factor" with space and satellite work, but more importantly it's made a massive difference to the connectivity available to hundreds of thousands of rural and remote users.
What is going on at the firm? Are there any new programs and initiatives that you're particularly interested in?
There's a lot happening at Webb Henderson at the moment. We are fortunate to be trusted with key projects for a number of our clients, both within New Zealand and internationally. We really appreciate and are excited by those opportunities. On top of our work with clients, we're also focusing on our staff – in particular, training, career progression opportunities and diversity and inclusion. For these initiatives (and others), we were delighted to be selected as an Employer of Choice by NZ Lawyer in 2020.
Webb Henderson also became a TupuToa partner in 2020. TupuToa is an organisation growing Māori and Pacific leaders for a greater Aotearoa, and Webb Henderson is part of the TupuToa internship programme providing a pathway for professional opportunities for Māori and Pacific tertiary students into our firm.
In 2019, we became one of the first law firms to become Toitū Carbon Zero certified. This involves ongoing work to understand, manage and reduce our environmental impact.
What has been your proudest accomplishment in the last year or so?
I was incredibly proud to be appointed a partner at Webb Henderson on 1 January. The team here is smart and talented, and my promotion to partner reflects the work put in by that team. It's also a testament to the fantastic support provided by my clients, as well as my wife and two sons.
I started practising at the same time Webb Henderson was founded, in 2009. I've been with Webb Henderson since day one, so to be able to grow my career here since the very beginning is particularly special. It feels like the firm and I have grown up together!
What should the profession and law firms focus more on?
Career progression for junior lawyers, particularly women, has seen some recent focus and progress, but I think there's still room for further improvement. The monomodal career path of joining a big firm and working until partnership or a move in-house (possibly with an OE after a few years) is still the default assumption. Specialist firms like Webb Henderson are in a great position to play our part in providing a broader range of opportunities and career paths to junior lawyers.
What are the challenges you expect in your practice, and in the business of law in general, going forward? What challenges are particularly pressing in the country's legal industry?
The legal community, like every other, faced some significant challenges last year in responding to COVID-19. Some of the responses – like the opportunities in flexible working – create some positive opportunities. But there's a difference between quickly making those changes when there was no real alternative (which was the case last year) and persisting with them when that inescapable driver has lessened. I'm interested to see what gets carried forward as we continue the COVID-19 recovery.
What are you looking forward to the most in the coming year?
Optimistically, international travel! My practice has a mix of New Zealand and international clients. That includes Australia, the Asia-Pacific region and beyond. For that international work, it would be great to be able to work together face to face again. And the same on the personal side – we've had some great family trips around Aotearoa, but seeing our overseas family and friends is definitely a priority once it's safe to do so.