The firm has helped to obtain enough vaccines for not just New Zealand, but also its Pacific neighbours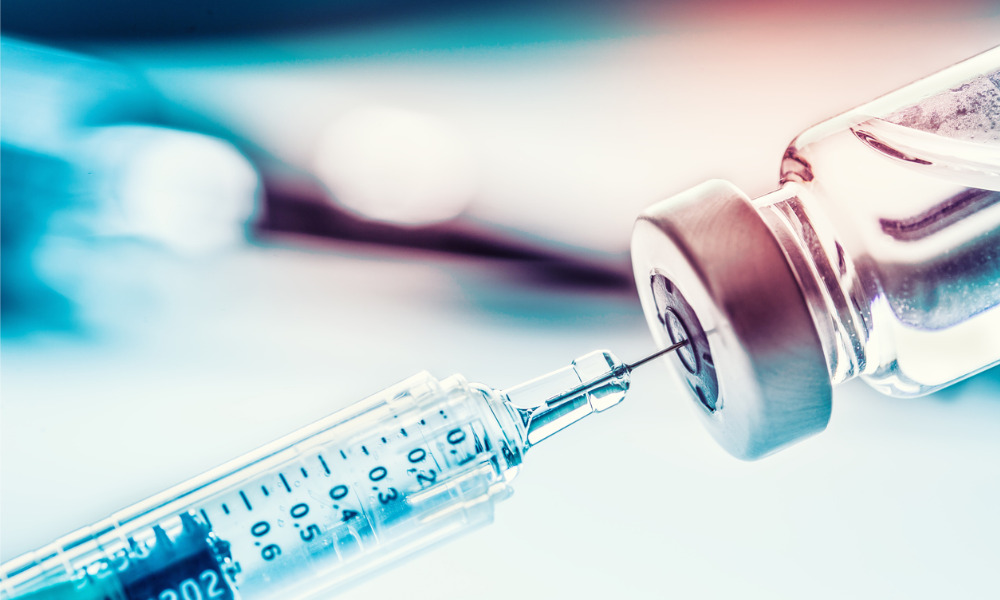 Bell Gully has assisted the NZ government's Vaccine Strategy Task Force in the global negotiations to secure a COVID-19 vaccine portfolio.
With the firm's help, MBIE, Ministry of Health, PHARMAC, MFAT and Treasury officials were able to pre-order 15 million vaccine courses through four advance purchase agreements. The country is now in a position to obtain vaccines from four top international manufacturers.
The vaccine courses include "750,000 courses from Pfizer/BioNTech, 5 million courses from Janssen, 3.8 million courses from the University of Oxford/AstraZeneca and 5.36 million courses from Novavax," Bell Gully said.
The firm said that the first vaccine is set to arrive in New Zealand in early 2021. The vaccine is likely to be offered to border workers by Q2, and to the greater population in the second half of next year.
"This will be the country's largest ever immunisation programme," Bell Gully said.
In addition, the Vaccine Strategy Task Force will be able to obtain enough vaccines not just for the New Zealand realm (including Tokelau, the Cook Islands and Niue), but also for the country's neighbours in Samoa, Tonga and Tuvalu pending their governments' decision.
"The pandemic has affected almost everyone across the globe this year – changing the way we live, work and interact. New Zealanders should be proud of the way in which officials across government agencies all worked together with a single-minded drive to secure vaccines for New Zealand and our neighbours in the Pacific while all the time being careful to safeguard the public interest," said Bell Gully lead partner Simon Watt.
Watt and his team collaborated with task force supporters and provided advice on a wide range of contractual, regulatory and logistical issues. The team also led the government's negotiations with the international vaccine suppliers.
Watt received support from solicitor Matthias Schorer, as well as consultant Kate Redgewell; partners Jenny Stevens, Graham Murray and Hugh Kettle; senior associates Rupert Rouch and Melissa Ahlefeldt; senior solicitors Laura Hardcastle and Hugh Magee; and solicitors Alice Coppard, Gracey Farquharson and Andrew Hill. A number of the team's lawyers are experts in public law and tax.
Watt said that working on the transaction was "an honour."
"It was heartening to be involved in such practical, direct and constructive discussions – all held over Teams or Zoom, of course – between government officials and representatives of the vaccine manufacturers who were also committed to making vaccine available to the people of New Zealand," he said. "To reach this position in such a short timeframe is testament to everyone involved – and we are pleased to have played our part."
The NZ government also enlisted Bell Gully's help this year to close a binding commitment agreement regarding its participation in the COVAX Facility, an international initiative to "pool investment in vaccine development and equitably distribute doses worldwide," the firm said. As per the terms of the agreement, the government may purchase doses for "up to 50% of the population of New Zealand, Tokelau, Cook Islands and Niue."