The firm says that participating lawyers contributed "close to $1m in equivalent fees to 55 pro bono clients" over the past year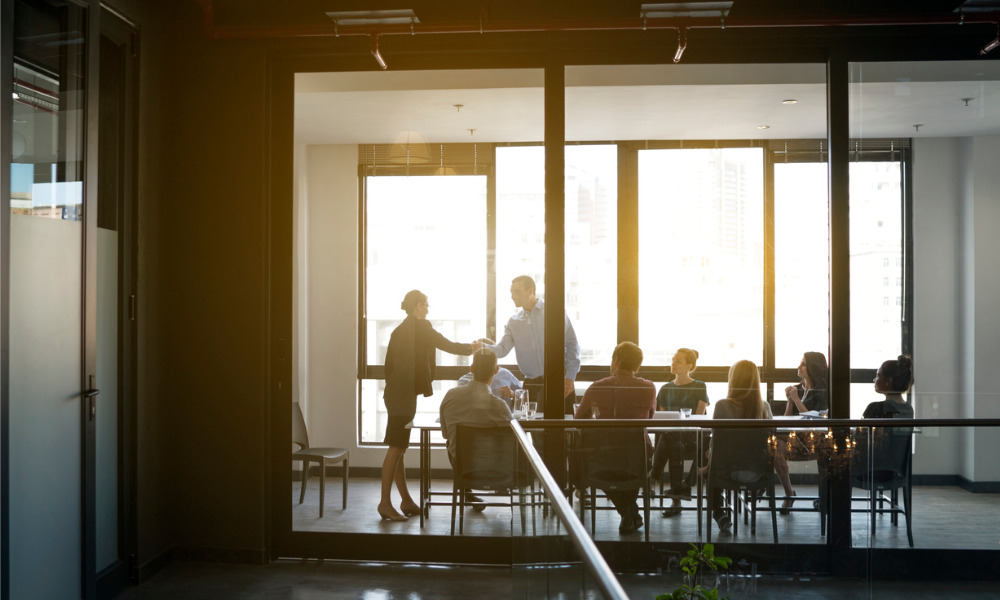 Bell Gully has put the spotlight on its pro bono work over the last year in its latest pro bono and community report, entitled A Helping Hand.
"Through our pro bono and community programme, we are fortunate to be able to support organisations in their efforts to overcome challenges, provide support at critical times, and promote equal opportunities," said Rachael Brown, chairperson of the pro bono committee. "At Bell Gully, we are proud of our relationships with organisations that are addressing these needs."
Brown said that over the past year, a total of 130 lawyers joined in the pro bono programme—30 of these were partners. The participants contributed "close to $1m in equivalent fees to 55 pro bono clients."
"This year, in which the firm marks its 180th anniversary, we're proud to say we've surpassed $10m total pro bono fee equivalent since formalising our programme in 2009," Brown said.
Organisations Bell Gully collaborated with over 2019 included Victim Support, Pet Refuge, Auckland Women Lawyers' Association (AWLA), Neonatal Trust and Keystone Trust.
Victim Support caters to people who were directly impacted by the mosque shootings in Christchurch. Ex-partner Chris Gordon and solicitor Stephanie McQuaid assisted the organisation in designing and implementing funds distribution arrangements and negotiating with stakeholders, as well as handling matters with claimants and in consultations. The pair was supported by partner Tim Smith and senior associate Sarah Leslie.
Bell Gully also supported the establishment of Pet Refuge, the first temporary shelter in New Zealand for pets residing in homes impacted by domestic violence. The firm helped to review and provide advice on documentations, particularly when it came to signing documents under COVID-19 restrictions.
"Being able to access the expertise of the best law firm in the country is incredibly valuable support we are grateful to have. In particular, so far it has meant that we have been able to develop best practice corporate partnerships and bequest communications," said Sophie Mowday, Pet Refuge's general manager of fundraising and marketing. "The funding from these initiatives will help complete and open the Pet Refuge shelter, ensuring the sustainability of Pet Refuge as a start-up charity, which is vital for the pets and families we will help escape abuse."
Bell Gully also helped support the provision of a new scholarship by the AWLA, which welcomed litigation solicitor Simone Cooper into its committee.
"We saw the need to set up a new scholarship for a school leaver who wanted to study law, to help someone who would otherwise struggle to attend university. To make this sustainable, we needed to establish a scholarship fund, and sought advice about how to manage funds we received for this purpose," said AWLA President Laura Carter. "It was great to have Bell Gully's support on this, so that we could be confident that we're acting in line with our obligations to our donors, while we advance this important kaupapa."
Bell Gully partner Hugh Kettle provided the firm with a personal connection to the Neonatal Trust. The firm offered pro bono legal services in the amalgamation of Neonatal Trust (New Zealand), Neonatal Trust (Auckland), and Neonatal Trust (Wellington), which would make operations more efficient and help the organisation to save on costs in the process.
"It was immensely rewarding to see something we'd worked on have such tangible benefits for the trust, and ultimately the neonatal babies and their families that it strives to support," said financial services solicitor Bronwyn Neal.
Bell Gully's property partners have been working with the Keystone Trust for nearly 30 years, continuing the legacy of former partner Bruce Sanderson, who was a founding trustee of the organisation. The trust assists financially challenged students in property and construction.
"It is a great pleasure to see the transition the students make from their first interview, through their tertiary education and into a property industry role," said partner Andrew Petersen, who is currently deputy chair of the trust. "The trust's board is continually inspired by the raw talent, determination and humility each student brings with them to Keystone."
Bell Gully also provided $126,229 to three local community centres.