For business-savvy Theodore Doucas, commercial solutions can sometimes be the best course of action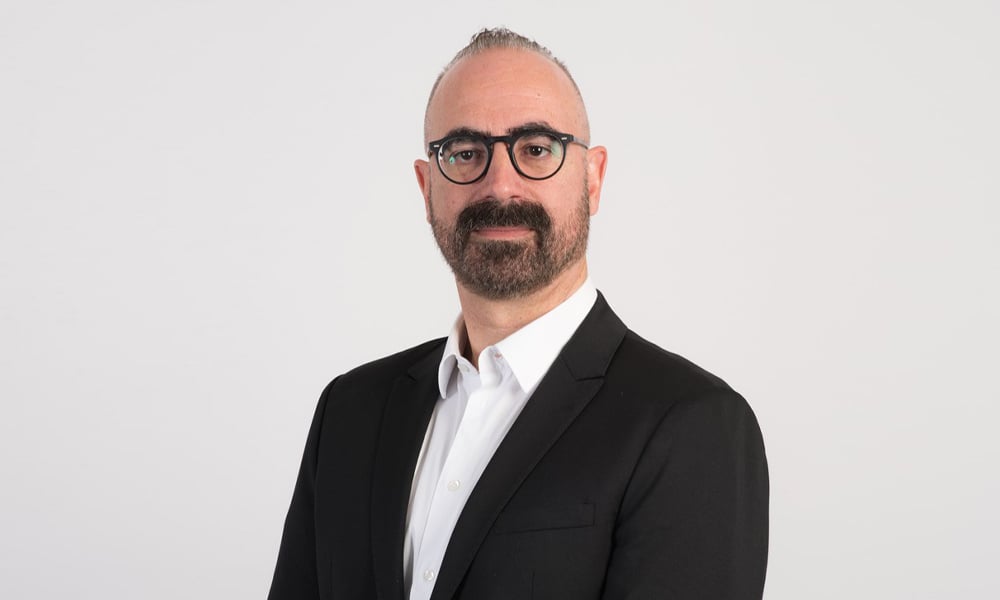 Theodore Doucas has been on both sides when it comes to dealing with IP and trade marks. As a former Trade Marks Manager and Assistant Commissioner of Patents, Trade Marks and Designs at the Intellectual Property Office of New Zealand (IPONZ), he used to be on the other side of the desk when IP law firms came with client requests.
"I could see fresh and innovative ways of doing things for New Zealanders and international clients that were not being implemented by these firms. Some firms were over 100 years old and acted accordingly," he says.
Doucas' own background in owning and running businesses led him to appreciate the value of IP for companies, but he saw that many local businesses faced significant challenges when it came to protecting their IP – including a lack of legal attention.
"One of the things I found while working at IPONZ – and this was the thing that really struck me – was that 95% of New Zealanders filing trade mark applications were not actually being assisted by IP lawyers. I tried to get to the bottom of this, and found that the existing law firms were so interested in the large international clients that they had just left New Zealand businesses aside," he explains. "Only 5% of New Zealand businesses were being catered for."
Unable to ignore the need he was seeing, Doucas launched Zone Law as an IP-specialist firm catering not only to international clients but especially for New Zealand businesses. The strong local client base helped to support the firm when COVID-19 hit, softening the pandemic's impact.
"We found that a lot of the international clients continued to do work with us in New Zealand, but our strong New Zealand base reinforced our work internationally. We're very lucky our clients were companies that thrived," he says.
Moreover, Doucas carried Zone Law's ethos of "fresh and innovative" into the way the firm operates, which enabled the firm to also adjust quickly to digitalisation in a way that other firms struggled with.
Doucas also endeavoured to put his business savvy to good use in the firm by marrying legal interests with business interests through the development of commercial solutions for clients.
"As lawyers, we always focus on the law and the legal aspects, but sometimes [they aren't] the solution," he says. "Commercial solutions are often better solutions because businesses don't have time to go to court or to look at the law – they rely on the lawyers to give them a way to move forward with things."
In some circumstances, such solutions enable businesses to focus on growth and "doing what they do best" instead of being bogged down in court action, Doucas adds. He points to a particularly noteworthy situation in which, despite facing legal barriers from other companies, the firm was able to help a client introduce their brand into the EU market through a strategy based on alternative dispute resolution.
"We achieved entry into the EU market for the client without the need for litigation via an innovative and carefully thought-out strategy. We took the knowledge that [the other companies involved in a three-way battle] didn't want to start another fight and used it to our best ability – instead of fighting them, [we focused on] finding a solution that they would easily say yes to -," he says.
In addition, Doucas has also opted to support the work done by Zone Law with an IP consultancy arm called Zone IP, which he confirmed has helped to bolster the firm's client base.
"Our law firm gives the legal advice, but the ability to have a commercial aspect is, I think, quite different to the way a lot of law firms operate," he says. "For companies, IP is not just about the law, it's also about commercialisation of the product as well."
Doucas has poured himself into Zone Law over its 12-year run thus far, and its continued expansion, which includes the recent hire of a leader for the firm's patent arm, Zone Patents, which has been significant for him.
"I have been very proud to see the firm grow from what was a spark into a flame, to the fire we've got now," he says.