The NZ IP Office's assistant commissioner ruled that the bid was likely to confuse or deceive others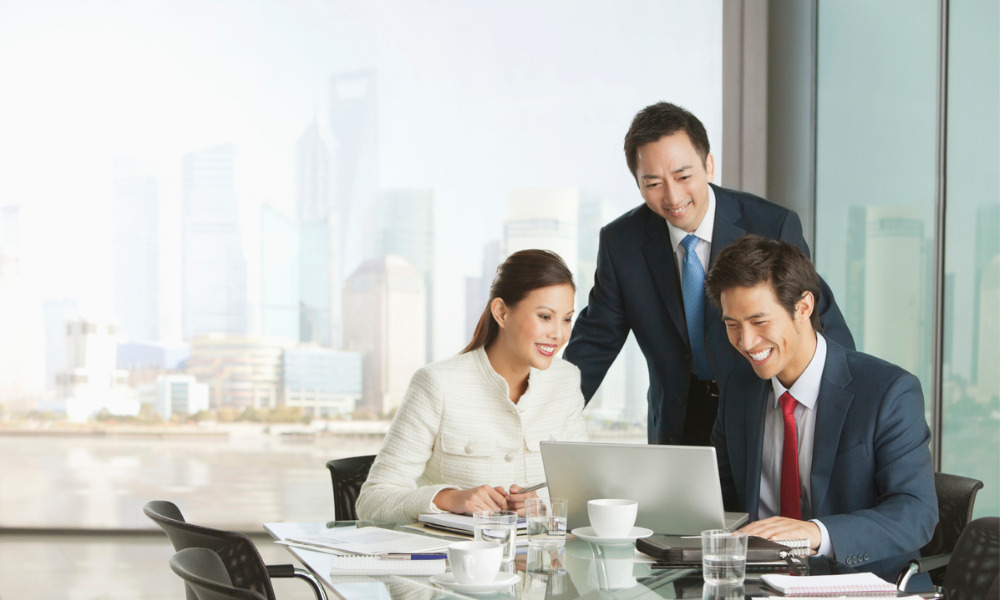 Two Dentons Kensington Swan lawyers have helped to shut down an attempt by a local businessman to trademark "Aunty Helen," the nickname given to former PM Helen Clark.
The assistant commissioner of the New Zealand Intellectual Property Office ruled that the trademark bid made by James Craig Benson was likely to confuse or deceive others, according to the NZ Herald.
The publication reported that Benson had planned to use the name for commercial purposes, such as in the design of clothing items. He had also reserved Aunty Helen Publishing Limited as a company name and registered several domain names with the "Aunty Helen" name.
After the media publicised Benson's application and intentions, Dentons Kensington Swan partner Jenni Rutter and associate Lauren Royers stepped up to act for Clark in a case that sets a new precedent in the New Zealand IP law scene.
"Most trademark oppositions under s17(1)(a) of the Trade Marks Act 2002 involve a battle between two competing trademarks that may or may not be confusingly similar," Rutter and Royers told NZ Lawyer. "The IP Office has guidelines about trademarks that contain a person's name, but not a nickname, so this case involved a novel situation from a trademark perspective."
Rutter and Royers based their argument on how the "Aunty Helen" moniker was widely used by third parties in relation to Clark, even though it was neither invented by the ex-PM nor registered by her as a trademark.
"The assistant commissioner decided that in this case, Ms Clark's reputation in the 'Aunty Helen' nickname meant she was known among a significant part (but by no means all) of the general public as Aunty Helen," Rutter and Royers said. "Her reputation in the nickname, regardless of how it came about, meant there was a risk that the public would be confused or deceived by Mr Benson's use of the mark."
The assistant commissioner, they said, established new law on this basis by "confirming that the legal test under s17(1)(a) of the Act didn't require Ms Clark to trade in the goods or services that were applied for by Mr Benson, or to use the 'Aunty Helen' nickname as a trademark."
According to the NZ Herald, the assistant commissioner pointed out that Benson was aware of the nickname's association with Clark, and questioned the acceptability of "a reasonable and experienced" businessman registering such a trademark.
"It is difficult to apprehend a reasonable and experienced political fundraising or information business thinking it would be acceptable to use a politician's or former politician's name as the name of their service, without authority," the assistant commissioner said in a statement published by the publication. "Such use would obviously connote some association with the politician or former politician."
The assistant commissioner awarded Clark costs to the tune of $6,650 following the decision.
Rutter and Royers told NZ Lawyer that the outcome of this case serves as a reminder to creative New Zealanders that "it's possible to take an idea too far."
"You might think your trademark is clever, but trademark law is quite technical, and the IP Office doesn't always make the right decision first time around. There are several platforms where you can file your own trademarks these days, but you get what you pay for," they said. "If a brand is important, there's no substitute for getting good advice. Certain kinds of trademarks bring tricky issues, including ones containing names, Māori words, and now well-known nicknames too. It's always best to know the risks before you invest in a brand you've set your heart on."
Rutter and Royers also pointed out that the ruling has enforced the protection of well-known parties from exploitation by others.
"We think this case is good news for well-known New Zealanders. It means a person's well-known nickname can't be easily exploited by third parties. While this exact scenario is likely to be unusual, we are also hopeful that this decision will give IP practitioners confidence that our Trade Marks Act can cover all kinds of potentially misleading trademarks and novel situations," they said. "The decision is also a good reminder to famous individuals in the business world that the best course of action may be to proactively protect your own name with a trademark registration before someone else tries to."