As the WGA/SAG-AFTRA strikes rage on in the US, two IP experts talk the criticality of contracts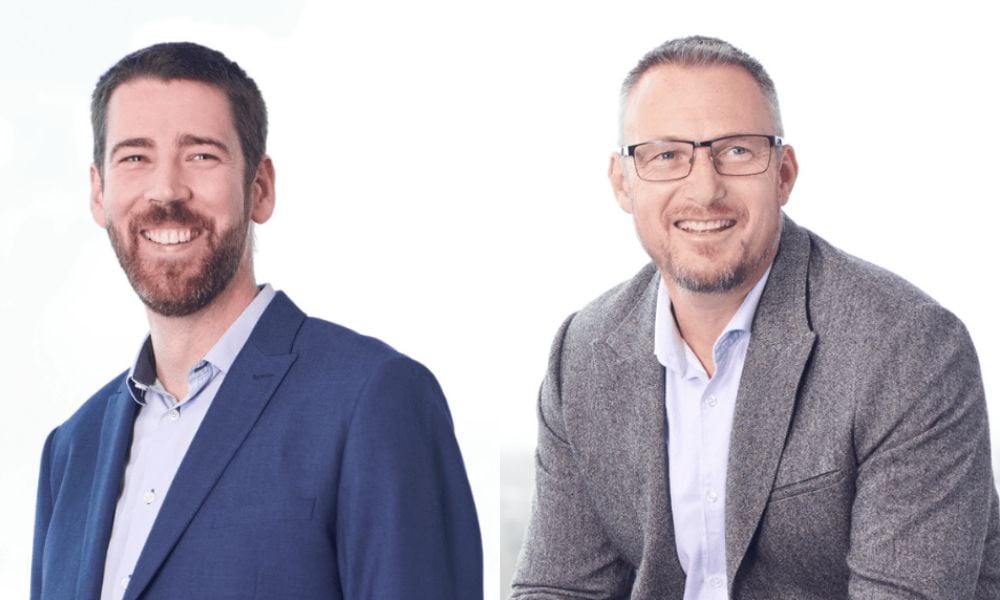 Earlier this year, the Writers Guild of America (WGA) kicked off a strike that would quickly send shockwaves through the entertainment industry worldwide. Among other things, it challenged the growing integration of generative AI into the creative industry – and the vulnerable position this tech has put (human) creatives in.
The Screen Actors Guild and the American Federation of Television and Radio Artists (SAG-AFTRA) upped the ante in the fight against the Alliance of Motion Picture and Television Producers (AMPTP) when they also went on strike shortly after. The movement gained even more ground when on 1 September, SAG-AFTRA expanded its strike to include the video game industry. A regulatory filing by Warner Bros. Discovery indicates that the strikes are already projected to cost the company at least US$300m in 2023 earnings, according to The Hollywood Reporter.
For James & Wells associate and game developer Sam Parkinson, who recently helped to launch the firm's new game development offering, the strikes may be a source of frustration to studios, but in today's "attention economy", it has been a good way to educate actors and artists on contract issues.
"I think it a positive thing that these questions are being discussed and in the public's eye now, as it should hopefully result in an industry wide agreement, or guidelines on what an acceptable use of AI is and what is not," he told NZ Lawyer. "Even if a general agreement cannot be reached, these issues being discussed publicly will hopefully provide artists and actors with the understanding of what the potential issues might be when they sign a contract and allow for healthy discussions at the start of a project so that everyone is on the same page and fewer issues end up in court down the line".
Parkinson pointed out that historically, many creative contracts would contain clauses assigning IP rights in a work or performance to the organisation that commissioned that output.
"In the case of New Zealand, the standard position is that if someone's paying or commissioning a work to be done, then by default, they own the copyright and that work", he said. "I think there's room for a lot more of that kind of nuance and exactly what is being assigned or handed over with any given contract".
Parkinson explained that retaining control is one of the best ways creatives can protect themselves and their IP, especially in a world where any content published online can be used to train AI models.
"Go into any new agreement eyes open in terms of exactly what is being assigned or transferred to another company. Although a company may have the best intentions, it is better to ensure that you are both on the same page about how your content may be used to train an AI. A contract or separate signed agreement is a good place to capture that", he said.
James & Wells partner Ian Finch concurred that in the face of "glacial" legislative change that factors in the prevalence of AI-generated output, legal remedies for creatives in cases of IP infringement by generative AI are limited as it stands – and the pool of remedies shrinks even more if creatives have signed away their rights to their likenesses and images.
"A number of people have entered into contracts where they have essentially waived the rights to their image, to the use of their voice, and to their mannerisms unwittingly because of the terms of an agreement that provides for that – or at least provides enough wiggle room to enable it to be done. There's a looseness or an uncertainty of language that allows people to exploit it", he told NZ Lawyer.
However, Finch acknowledged that it can be challenging for creatives who are new to the industry to say no to signing such contracts out of a lack of leverage.
"It's all well and good for Tom Cruise now to say that he doesn't want to enter into an agreement to use his rights in perpetuity. But maybe the young Tom Cruise wouldn't have had that bargaining power", he pointed out. "And there'll be hundreds of thousands of actors who either wouldn't be aware, wouldn't want to because it would jeopardise their future career, or would ask and be refused because the studios have the marketing power. How does the law respond to that situation where you don't have any choice, and you're forced to sign your rights away?"