A Court of Appeals in the US has apologised after losing a case for five years.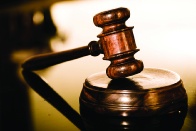 A dispute before the U.S. Supreme Court involving the ability of investors to sue mutual-fund firms over fees generated was literally lost in the appeals court paperwork.

According to the Wall Street Journal, the case against firm Harris Associates was at one time closely followed, that is until so much time had passed even the lawyers on the case stopped inquiring about it.

The case went to the Seventh U.S. Circuit Court of Appeals in Chicago back in 2010. Lawyers waited to hear back from the judges, but just never got a response.

"I asked if it had fallen through the cracks and was told no, it hadn't," said James C. Bradley, the attorney representing the investors.

"After a couple of years, it seemed odd to us, we didn't know what was causing the delay," he said, adding that he would periodically check in with the court.

When the case resurfaced earlier this month ruling in favour of the defence, the judges apologised for the delay.

"Papers were placed in the wrong stack and forgotten," the judges said in a statement.

"The court's internal system for tracking cases under advisement does not include remands from the Supreme Court, so the normal process of alerts and ticklers failed. We will see to it that this is fixed. That may be small comfort to these litigants and their lawyers, but at least some good will come from the delay."

One judge on the panel of three died during the five years the case was forgotten about.