Be informed of the relevant changes to New Zealand's immigration policies for 2020-2021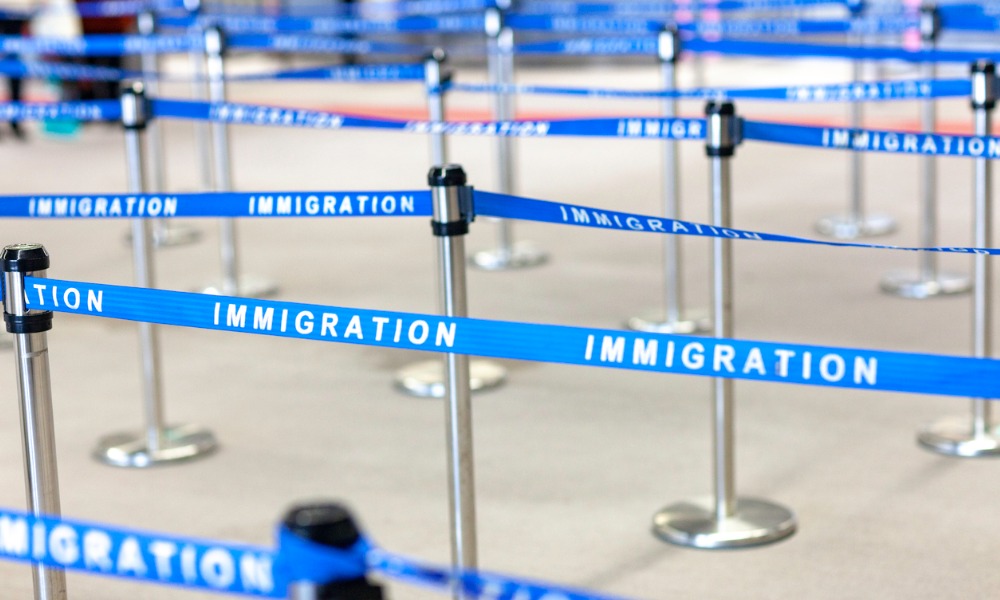 Are you an aspiring or returning migrant worker in New Zealand? Take a look at these significant changes to the country's immigration policies for 2020 to 2021.
Changes to visas and employer processes
Between October 2019 and 2021, New Zealand will bring in some changes that will affect employers and migrant workers.
These changes include the following:
One temporary work visa will replace the six old temporary work visas.
This new employer-led visa application process will ensure that there is an employer check, a job check and a worker check.
Under Employer check, all employers will be required to be accredited before they can hire migrants on the new work visa.
A job check will ensure that the job offer is in line with the New Zealand market rate, and a worker check requires visa applicants to prove that they meet the standard physical, moral and job requirements, among others.
"The accreditation process that all employers will go through will ensure that no employer that has a history of exploiting migrants or who has a history of not meeting their obligations under employment law is able to employ to migrants.
"So what we're looking to do is to weed those people out before they employ migrants, before they have the opportunity to exploit migrant workers," New Zealand Immigration minister Iain Lees-Galloway told Radio New Zealand.
In addition, as noted by Lees-Galloway, this new visa will be less complicated but will help thousands of businesses get the workers they need.
At present, Essential Skills work visa holders are not allowed to bring family with them to New Zealand. This will change by mid-2020 to 2021.
The government will allow Essential Skills work visa holders to bring their partner and/or dependent children to the country for the duration of the work visa. This applies so long as the visa holder continues to meet the minimum income threshold.
If the partner wants to work in the country, they must get a work visa. Otherwise, they must apply for a Visitor Visa. School-age children may apply for a student visa as long as their needs are provided for; otherwise, all dependent children may apply for a visitor visa.
An increase to the remuneration thresholds for work and residence visa holders has taken effect on the 24th of February, 2020. The new remuneration thresholds are as follows:
Essential Skills Visa

The government will also stop using the Australian and New Zealand Standard Classification of Occupations (ANZSCO) list to determine a worker's skill band for jobs under the Essential Skills work visa.
By mid-2020, assessments will only use the worker's pay rate. Low-paid jobs pay below the median wage and will be treated like low-skilled jobs.
Further, high-paid jobs are those that pay at or above the median salary. They will receive the same benefits as a mid- or high-skilled job.
Starting 24 February 2020, applicants for the Talent (Accredited Employer) Resident Visas are no longer prioritised, unless they are highly paid or in a profession that requires registration.
However, New Zealand Immigration will continue to give priority to those earning twice the median wage (approximately NZD 51/hour or NZD 106,080 a year) and to people with occupational registration.
Changes to the Pathway Student Visa Pilot
The Pathway Student Visa Pilot is a visa that enables international students to study up to three courses on a single visa for five years. This visa was presented in December 2015.
New Zealand Immigration will carry out the following updates to the Pathway Student Visa, when it becomes permanent in January 2021:
At least 80 per cent of offshore students' applications intending to study with an education provider must be approved in order for it to be qualified as a Pathway education provider.
Restrictions regarding the study pathways that start with the English language study will be updated. This is to ensure that they are in line with the English language requirements set out by the New Zealand Qualifications Framework (NZQF) Programme Approval and Accreditation Rules 2018 for international students.
The Parent Resident Visa applications reopened in February 2020, with the following changes to the visa:
There will only be 1000 recipients of the Parent Resident Visa per year;
There are new financial requirements for sponsors;
Sponsors are asked to provide proof of annual income through their Inland Revenue Tax statements;
Sponsors are asked to show or provide evidence that they have met the income eligibility needed;
Option to meet financial requirements through a parent's lifetime income or settlement funds is removed;
The 2-tier system is removed.
It is noted that the new financial eligibility requirements should only be fulfilled through the sponsor's and partner's incomes. Here are the new financial requirements for the Parent Resident Visa.
Further, those who have submitted their Expression of Interest (EOI) will be asked to update or withdraw their applications. The selection of EOIs will start in May 2020.