A Christchurch insurance lawyer who was in one of the Canterbury earthquakes is now fundraising for his home country of Nepal.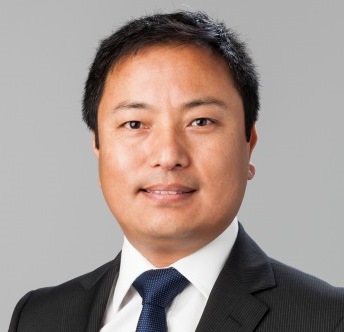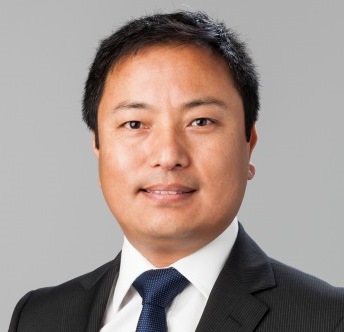 A breaking news bulletin at dinner time was the first Christchurch solicitor Tshering Lama heard about the devastating 7.8-magnitude earthquake in his home country of Nepal.
The April 25 quake is now known to have killed more than 7,500 people and injured more than 14,500, and left hundreds of thousands of people without shelter.
Lama, who moved from Nepal to New Zealand in 2002, said his first thought after seeing the bulletin was about his family and friends back home.
"That put me into shock. I thought there would definitely be massive destruction of lives and properties.
"It was hard to absorb what had actually happened at that very moment."
Thankfully, he has since confirmed they are all okay.
"It's the people actually in the villages who have lost a lot, so I really feel for them."
He is working with Christchurch-based Nepalese Friendship Society and the Student Volunteer Army to raise funds for those left without shelter, food or clean drinking water.
"We are trying to do the best we can, here in New Zealand, to contribute to the cause."
According to the BBC, there is a very real threat now of an outbreak of serious diseases such as cholera, dysentery and other water-borne diseases due to the lack of shelter, contaminated water and poor sanitation.
"At the moment people desperately need food of course, and they need shelter. In some of the villages there are no houses standing. The need to send funds over there is very great," Lama told
NZLawyer
.
"It's very tragic. I really feel for the families who have lost their loved ones, and their properties. I mean life – as it is – is difficult back home. People in the villages and remote parts, it is very difficult for them. Then to go through this earthquake – I don't even know where to start."
Lama - a solicitor with Christchurch firm Markit and
University of Canterbury
law school alumnus - works in insurance law and so has not only dealt with the aftermath of the Canterbury earthquakes, but was in one of them.
He said Christchurch residents and lawyers, and lawyers across New Zealand, had been thus far been extremely receptive to the fundraising efforts for Nepal.
"The contributions have just been overwhelming."
"My main message is to encourage lawyers and law firms to support the cause as best they can, and we will ensure that the money will go to the people."
To donate:
Givealittle - https://givealittle.co.nz/cause/nz4nepal
Bank transfer - Nepal earthquake Victim Support Account 06-0665-0161132-01
Cheques - payable to "Nepal New Zealand Friendship Society Inc.", PO Box 6147, Upper Riccarton, Christchurch 8442. Email confirmation to
[email protected]