The Millennial Workforce Summit NZ - a new must-attend event - is launching in Auckland this year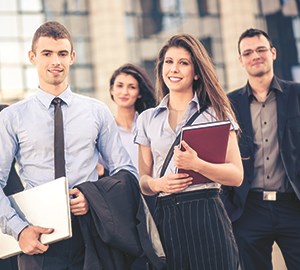 Millennials, those born in the early 1980s and the turn of the millennium, will soon make up a majority of the workforce.
They've been described as impatient, overly self-confident, self-absorbed, spoilt, constantly in need of positive affirmation ... But they are also collaborative, independent, idealists, socially conscious, tech-savvy and innovative.
So what should future workplaces look like to ensure businesses get the best from these employees?
Topics that should interest any forward-thinking organisation include:
Sourcing talent for the workplace of the future
How to attract, engage and retain an ambitious millennial
Creating fasttrack leadership programs for millennials
Balancing reward and recognition with reality checks
You'll also get the chance to hear from New Zealand's most successful millennials who will share what motivates them to succeed.
NZ Lawyer
readers are encouraged to
register early
for the best price with the Super Saver offer. Further discounts also apply to group bookings of four delegates.
The Millennial Workforce Summit NZ 2018 will be held at the Pullman Auckland on Thursday 31 May 2018.