Carl Blake took the very first piece of career advice he received from his father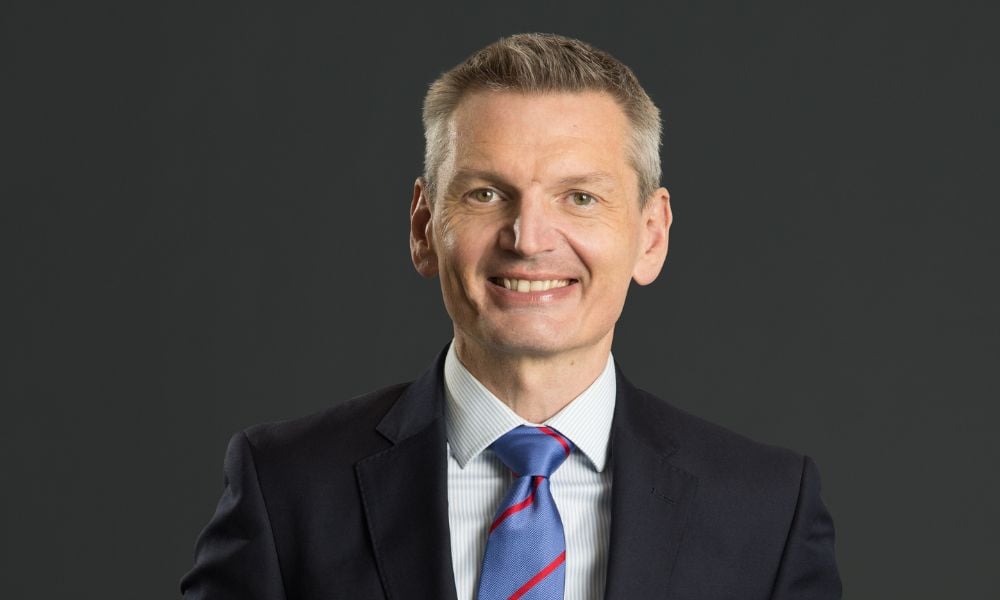 As a kid, Carl Blake had his sights set on becoming a crane operator. However, his engineer father encouraged Blake to pursue a career that used his head rather than his hands, and Blake found himself heading down a different path.
Earlier this month, Blake was elevated to the partnership at DLA Piper NZ after just a year with the firm, and it is an achievement he would love to be able to tell his father about. The employment specialist has experienced taking bold steps out of his comfort zone, and he urges other lawyers to go after what they really want in their careers.
In this interview, Blake talks landmark changes on the horizon for employment law in New Zealand, his active involvement in DLA Piper's wellbeing initiatives and backing the Law Society's focus on addressing bullying in the legal profession.
What's your favourite part of a career in law?
What really interests me about the law, and employment law in particular, is how dynamic it is. As COVID-19 has taught us, employers grappled with wage subsidies and vaccination mandates, and there are always new areas of the law that develop that our clients quickly need expert guidance on. This provides ongoing challenges and opportunities to rapidly gain new expertise and deliver the best and most pragmatic advice to our clients.
What is going on at the organisation? Are there any new programs and initiatives that you're particularly interested in?
DLA Piper runs a number of great programmes and initiatives, but one I'm particularly proud to see in action is Head Start. Head Start is a social mobility programme launched in partnership with The Prince's Trust in 2020. It's a global DLA Piper initiative which was formed to improve social mobility and break down barriers faced by underrepresented groups when entering the legal profession. The programme provides support and guidance to secondary school students through to university, helping them to gain experience and build relationships to realise their full potential.
From an internal perspective, I really enjoy contributing as part of DLA Piper's Thrive committee, helping to support our people with their physical and mental wellbeing. We recently ran internal sessions on sleep habits and nutrition with some great key takeaways – rule #1: less takeaways!
What tech-related initiatives adopted by the organisation, if any, are you most excited about?
As a global law firm, DLA Piper is uniquely fortunate to have access to a myriad of new tools and services, with a significant focus on technology. Under our Law& umbrella, we've developed innovative solutions such TOKO, using distributed ledger technology to solve inefficiencies in capital markets, and Aiscension, a sophisticated AI tool that detects anti-competitive business practices.
DLA Piper is heavily focussed on providing innovative solutions for our clients. As a result, expanding beyond traditional legal services is a real priority for us, and something I'm excited to see evolve. We have also integrated a suite of ESG consultancy services into our offering, to help our clients navigate both risks and opportunities in this quickly evolving area. We draw guidance from our global colleagues to enable us to keep one step ahead in the New Zealand market in these areas.
What has been your proudest accomplishment in the last year or so? What advice can you give fellow lawyers about it?
I'm very proud to have joined the partnership at DLA Piper from 1 July, having started with the firm in August 2021. Moving to DLA Piper has been a fantastic experience, and it is great to be surrounded by such talented and inspirational people, both locally and globally.
Making the leap away from my previous firm after 20 years put me well outside my comfort zone and has proved to me that in order to achieve what you really want in your career, you need to be prepared to make bold decisions and back yourself.
What should the profession focus more on?
I fully support the steps the New Zealand Law Society has recently taken to target and eliminate the culture of bullying and harassment which still exists in some isolated parts of the legal profession. I'm very proud that DLA Piper's values are so closely aligned with my own in this area, and that our culture is one of support and collaboration.
What are the challenges you expect in your practice, and in the business of law in general, going forward? What challenges are particularly pressing in the country's legal industry?
For the very reasons that I have mentioned above that make employment law so dynamic and interesting, more challenges and opportunities lie ahead for employers. The Labour Government has recently confirmed its willingness to implement Fair Pay Agreements in New Zealand. If this does happen as expected, it will be the most significant change in New Zealand's employment law landscape since the introduction of the Employment Relations Act, over 20 years ago. Other changes on the horizon include the well overdue amendments to the Holidays Act, and potentially law reform giving greater protection to independent contractors. With recent developments in the area of modern slavery, employers will also need to start thinking a lot more carefully about their supply chains and wider ESG issues.
What are you looking forward to the most in the coming year?
I'm very much looking forward to further growing our employment law practice at DLA Piper and collaborating with our clients to navigate through the changes and challenges that lie ahead.
If you were given an opportunity to spend a day with anyone (living or dead), who would it be and why?
I would take the opportunity to tell my father about moving to DLA Piper and being invited to join the partnership. He always inspired me to challenge myself and embrace the unknown. As an engineer, the first piece of career advice he gave me was to aim to work in a profession that uses my head, not my hands. While this advice destroyed my childhood dream of being a crane operator, it has ultimately proved very valuable.