Firm believes it would have prevailed, but opted to end the nearly decade-long matter now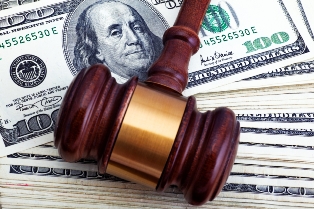 One of the largest law firms in the US has opted to settle claims tied to the Ponzi scheme that reportedly cost investors as much as US$7bn.
Proskauer Rose has settled with investors, an investor committee, and the court-appointed receiver in the Stanford Financial Ponzi scheme for US$63m. The firm, which was fighting the claims for nine years, did not admit to any wrongdoing or liability.
A former Proskauer Rose partner, Thomas Sjoblom, represented companies of R. Allen Stanford. He was accused of helping delay a US Securities and Exchange Commission investigation into the financier, according to the American Bar Journal.
Legacy Chadbourne & Parke, where Sjoblom had also worked, settled claims connected to the Ponzi scheme in 2016 for US$35m.
Stanford was given a 110-year prison sentence in 2012. His appeal was rejected by the US Supreme Court in 2016.
A Proskauer Rose spokesperson told Bloomberg Law that the firm had agreed to settle "a vigorously contested litigation" that "likely would have lasted for many more years." While the firm believes it "ultimately would have prevailed," it deemed it was best to put the matter behind it and focus on continued growth, the spokesperson said.
Proskauer Rose was ranked 41st in the latest Am Law 200 list. The firm's latest revenue was US$890m, with equity partners each getting profits of US$2.37m, according to The American Lawyer.