This is the first time in 103 years that the firm has announced several new partners at once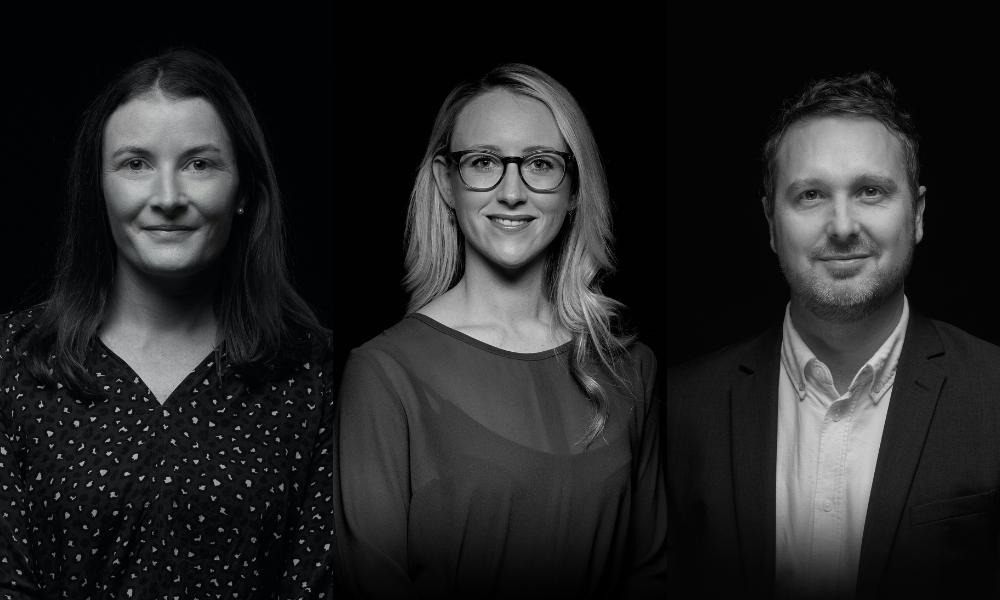 Three lawyers are set to join Norris Ward McKinnon's (NWM) partnership in a first for the firm.
Odette Cottle, Rebekah Revell and Jesse Savage will take on their new roles effective 1 April 2023. This marks the first time in 103 years that the firm has announced the appointments of several new partners at once – traditionally, partner appointments have been one-offs.
"All three are involved in the mentoring and supervision of newer lawyers in the firm, along with involvement in the firm's community initiatives," NWM said. "Each has a management responsibility alongside their technical practice and are broadening their reach by taking leadership roles on local boards and professional groups."
A 10-year veteran with the firm, Cottle focuses on leasing, acquisitions and disposals of business and property, subdivisions, and development projects. In addition to being part of NWM's commercial law team, she is a board member with the Waikato Medical Research Foundation.
A family law specialist, Revell has advised on relationship property, trust and estate disputes, capacity issues, parenting and family violence proceedings. She has tackled litigation within the Family Court, and has resolved disputes.
She has been with NWM since 2007, and sits on the board of Tuu Oho Mai.
Savage kicked off his career with the firm in 2014 as a solicitor. He focuses on litigation, and has handled complex commercial and contractual disputes.
He has a particular interest in property disputes, and is knowledgeable in equitable and specialist remedies. He has helped clients secure freezing orders, search orders and sale orders for property.
Savage serves as vice president of the New Zealand Law Society Council for the Waikato Bay of Plenty. He is fluent in Japanese, having resided in Japan for 12 years and worked as a translator.