Certain issues are rooted in a lack of resources, Geoff Beresford says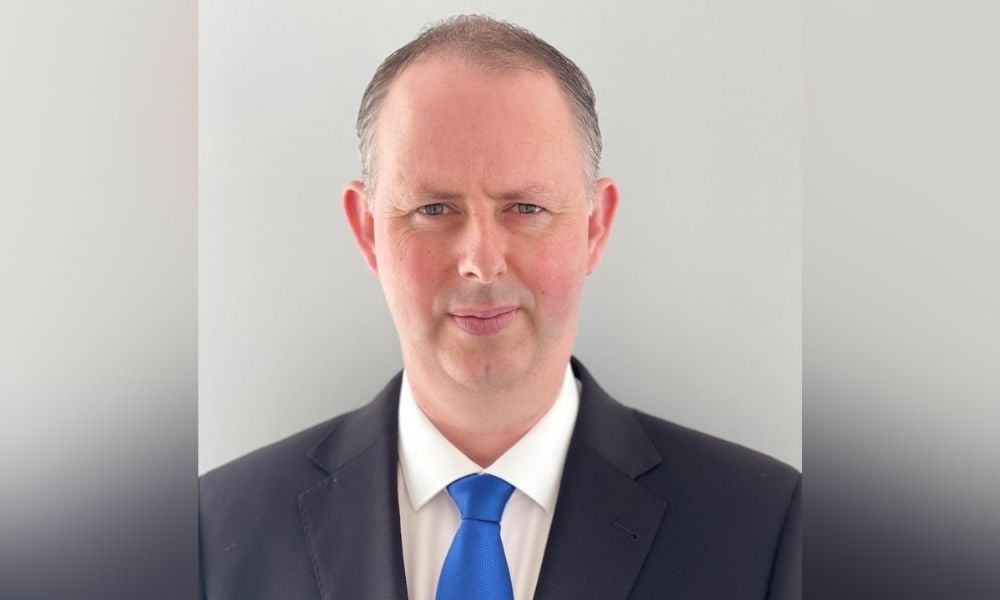 For Geoff Beresford, the legal profession needs to promote "certainty and simplicity" in the law. The seasoned litigator, who recently launched litigation boutique Beresford Law with wife Joanna, believes that it's not just about introducing new legislation all the time.
Beresford got into the law out of an interest to determine how the world worked, and with years in the profession now under his belt, he continues to see a legal career as "a worthy pursuit" validated by results that enable parties to finally move on.
In this interview, Beresford talks the time and effort involved in starting a new firm, managing competing demands for time in a fast-paced world, and wanting to discuss political economy with Arnold Schwarzenegger and John Stuart Mill over drinks.
What made you choose a career in law, and what's your favourite part of the job?
I have always been interested in how the world works. The law provided me with an opportunity to earn a living and learn more about the commercial and practical realities of life.
I thought at the outset, and do even more so now, that a career in law is a worthy pursuit. People necessarily place their confidence and trust in you and as a lawyer and you are responsible for helping them. My favourite part of lawyering is the moment when a dispute resolves and the parties to the dispute realise that they can finally move on with their lives.
What is going on at the firm? Are there any new programs and initiatives that you're particularly interested in?
Our firm is a start up, so everything is a new program and initiative – we are building up slow and steady. The first step is getting word out there that Beresford Law exists and that we are open for business.
What's the biggest lesson you learned in the past year and what advice can you give fellow lawyers about it?
The biggest lesson I have learned in the last year is "just do it". My advice to any lawyers planning to start up their own practice is that it takes time and effort – get things done whenever you can and do not put off until tomorrow what can be done today.
What should the profession and law firms focus more on?
Promoting certainty and simplicity in the law, opposing law changes that will result in uncertainty and disutility and/or unintended consequences, highlighting that certain problems are not solved merely by passing new legislation but are, in fact, problems that arise for other reasons such as lack of resources. It is doubtful that passing new legislation to wish away problems that arise due to lack of money and resourcing will be ever a successful strategy.
What are the challenges you expect in your practice, and in the business of law in general, going forward? What challenges are particularly pressing in the country's legal industry?
The main challenge that I expect in our practice is balancing the many competing demands on our time. In respect of the business of law, generally there are huge challenges arising from the increasing pace of change driven by technology; during the 107-day lockdown in Auckland, lawyers worked in ways that were unimaginable a few years ago, so the old model of lawyering that involved working all hours in a CBD office now requires re-evaluation.
Additionally, there are ongoing public policy debates about which values should govern law and regulation in New Zealand. Such debates can result in conflict between worldviews.
What are you looking forward to the most in the coming year?
Getting stuck in and giving it everything that I have got.
If you were given an opportunity to spend a day with anyone (living or dead), who would it be and why?
Living: Arnie because Conan the Barbarian, Commando, Predator, Total Recall, T2 and a recent video he recorded on the Russian invasion of Ukraine.
Dead: John Stuart Mill because he ranks among the greatest minds of all English speakers and his political philosophy remains very pertinent today.
The three of us could have a robust discussion on political economy while consuming our preferred beverages.