The lawyers specialise in various areas, including litigation, IP and property law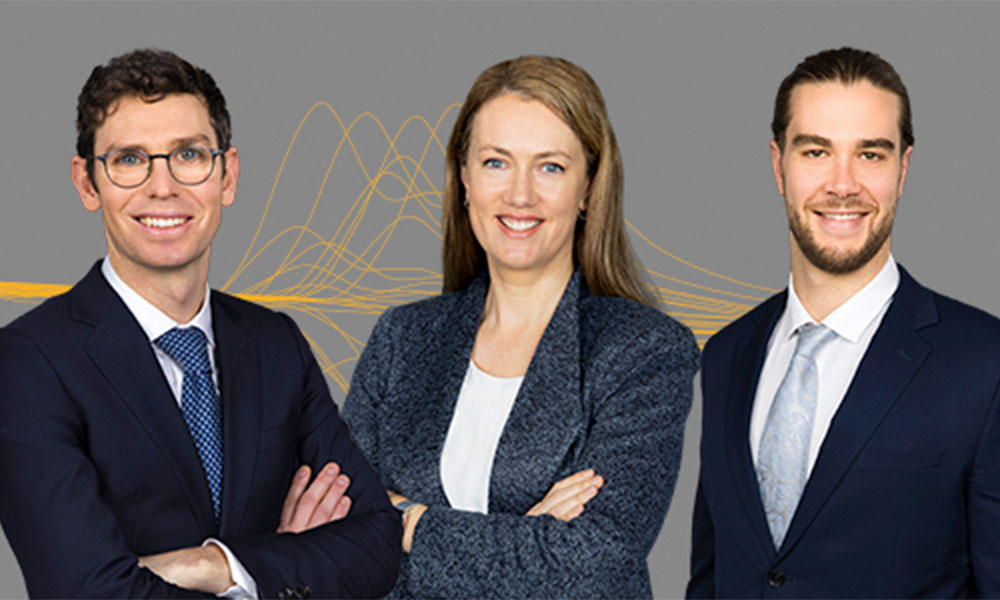 Three lawyers have joined the roster of senior associates at DLA Piper.
Kathryn Clendon steps into the role following a promotion, while Edward Eisdell-Moore and Nick Byrnes are new entrants into the firm.
Clendon is part of the firm's litigation and regulatory team. She has provided insurance law advice, including indemnity advice, and has helped clients to draft and review policies.
She has handled complaints, public and product liability claims, earthquake claims and subrogated recoveries. Her legal experience spans over 12 years, and she has spent time with the in-house legal departments of financial companies in New Zealand and the UK.
"What I enjoy about the insurance and financial services industry is the broad scope of work, and the benefit I can bring to clients," Clendon said. "Whether that is advising on unusual or difficult claims or helping the industry respond to major events such as natural disasters or a pandemic, each day brings something new."
IP and tech specialist Eisdell-Moore was among those who assisted in the $762m acquisition of UDC Finance by Shinsei Bank. His practice focuses on IT matters such as IP creation and commercialisation, licensing, cloud computing, e-commerce, cybersecurity and data protection.
"I particularly enjoy assisting start up and growth companies with their day-to-day arrangements and any critical transactions, and I've had a lot of experience helping foreign corporations with their New Zealand expansion plans," he said.
Byrnes specialises in property and construction law. He has guided both local and overseas property developers in matters involving complex, high-value acquisitions and disposals, development projects, construction contracts, consultancy engagements, and industrial and office leasing.
He has assisted in the office fitout for the FMA, and provided advice to the ACC on the property investment aspect of its joint venture with an iwi.
"I like cutting through complexity for the people I deal with. I enjoy being with them from the start of the project through to the finish, and helping them navigate any obstacles along the way," Byrnes said.
DLA Piper also elevated Alicia Williams, Hannah Stanford and Jennifer Smith to the role of senior solicitor.