The promotions strengthen the firm's offerings in environment and planning and in construction and infrastructure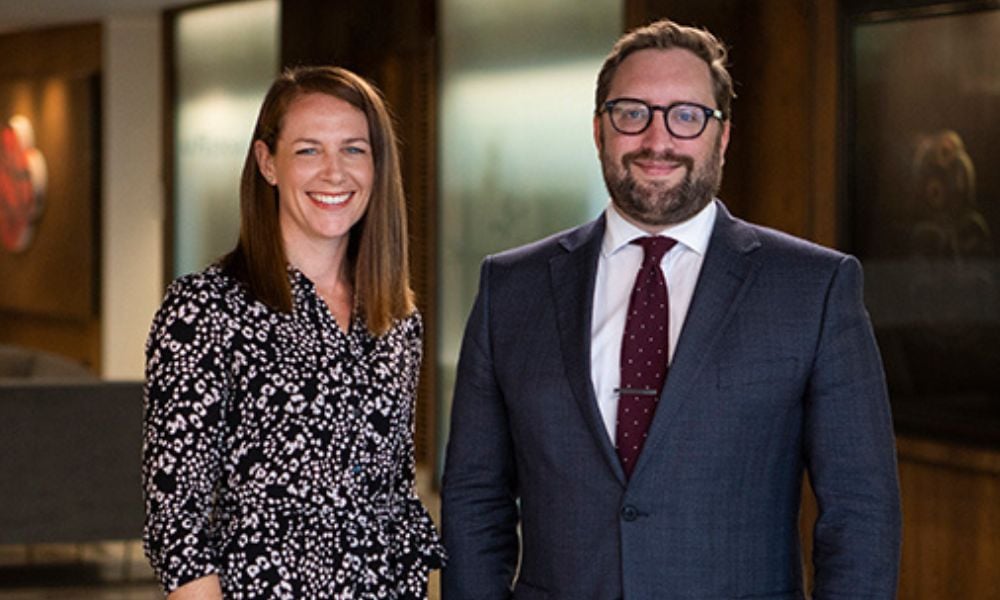 MinterEllisonRuddWatts has admitted senior associates Stephanie de Groot and Matthew Ferrier to the partnership in its mid-year promotions round.
The promotions strengthen the firm's environment and planning practice, as well as its construction and infrastructure offering. de Groot's appointment took effect on 1 July, while Ferrier will assume his new position on 1 January 2023.
"Both Stephanie and Matthew are deeply committed to our firm and our vision of helping shape New Zealand's future," MinterEllisonRuddWatts chief executive Andrew Poole said. "They both consistently deliver excellent technical and commercial solutions for our clients with deep industry knowledge, and clearly lead the way in their respective legal practices."
de Groot is an environmental law specialist whose practice focuses on a broad range of environmental matters, such as sustainability and regulatory compliance, environmental policy developments, environmental due diligence, and planning, consenting, and designation process under the Resource Management Act 1991.
She regularly advises on implications of the Overseas Investment Act in large commercial transactions, contaminated land liability, New Zealand Emissions Trading Scheme interests, and drafting environmental warranties and indemnities.
de Groot's clients include property developers, infrastructure providers, government departments, ministerial offices, and businesses operating in the commercial, industrial, energy, aquaculture, and forestry sectors. She also specialises in alternative dispute resolution processes, including mediation.
She has appeared before the District Court, the Environment Court, and the High Court.
Meanwhile, Ferrier is an experienced litigator with a particular interest in major latent building defect litigation. He has extensive expertise in novel structural and fire defects claims, disputes arising from the Canterbury earthquake sequence, regulatory investigations and prosecutions, Coronial inquiry work, fraud recovery, and public law litigation.
Prior to joining MinterEllisonRuddWatts, he was a senior Crown prosecutor for the Office of the Crown Solicitor in Wellington. In this role, he acted for numerous regulators, including the WorkSafe New Zealand, the Maritime New Zealand, the Financial Markets Authority, the Serious Fraud Office, and the Inland Revenue.
He also assisted with complex appeals in the Court of Appeal and the Supreme Court relating to prosecutions for serious fraud and tax evasion.