The firm bolsters its resource management and construction offerings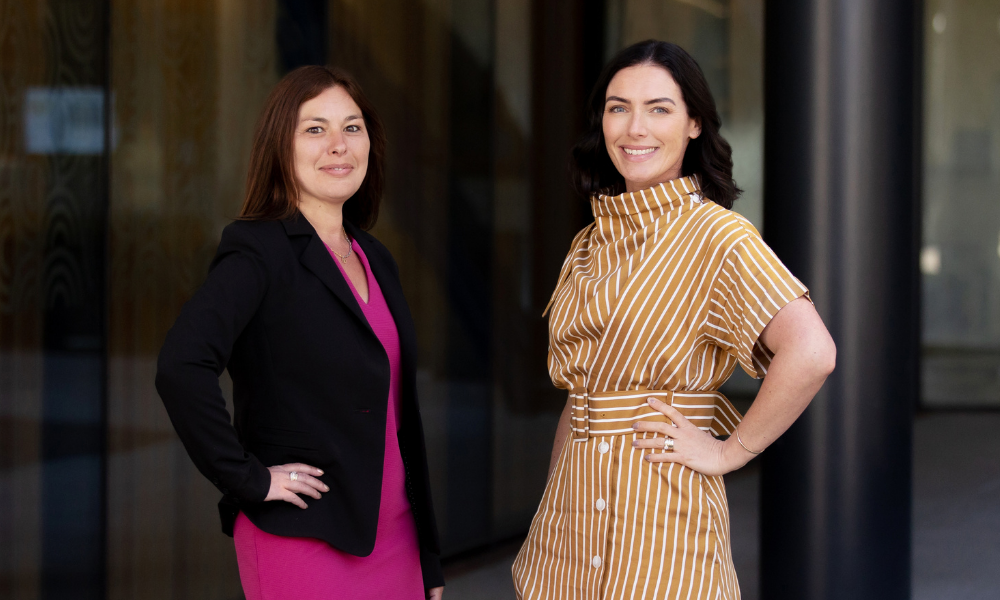 Duncan Cotterill has further strengthened female representation in its partnership with two promotions.
The addition of Julia Flattery and Katherine Forward expands the partnership to 45.
"I'd like to congratulate Katherine and Julia on their success. Throughout a time of enormous change and uncertainty, they've both provided outstanding support and guidance to the firm's clients and built real trust with them. That trust is the reason we continue to grow and succeed as a firm, and that deserves every recognition," chair Jonathan Scragg said.
He explained that the promotions support Duncan Cotterill's strategy to build specialist expertise for clients.
Flattery started with the firm's Christchurch office in 2017. She is a seasoned construction and property law practitioner with over 15 years of experience.
She has advised clients on managing housebuilding and PPP projects, and previously worked in the UK. She is presently involved in the Mt Cass Wind Farm project, providing advice to MainPower.
Flattery is an active member of the Women in Infrastructure Network, National Association of Women in Construction and the Society of Construction Law. She recently contributed to a think-tank on the next phase of the Construction Sector Accord.
"I particularly like the construction sector because you can see the results of your work every day, and every project is different," she said. "At Duncan Cotterill, we're also extremely fortunate to have a team of construction specialists. That means while I can focus on my areas of expertise, such as helping clients set up the right conditions for their projects, managing the tender process or doing risk analyses, there's a whole team to call on for every single part of the construction process, including managing disputes – it's so unusual to have that level of specialist expertise in one place."
Forward handles land use development proposals, nutrient management issues and community infrastructure projects, such as wastewater management, urban planning and rezoning. She has tackled policy and plan development and environmental risk mitigation.
She has been with Duncan Cotterill since 2011. Her clients hail from the rural and urban sectors.
"I have a passion for helping my clients to navigate increasing environmental regulation, and to provide practical and commercial solutions to environmental challenges," Forward said. "New Zealand's response to climate change, the Three Waters and RMA reforms underway and new national policy direction for urban development and freshwater management are key focus areas moving forward. I'm really excited for the next chapter at Duncan Cotterill, supporting our clients to grow their businesses, and create the best outcomes for them and their communities."