The lawyers in this batch have been involved in a number of high-profile matters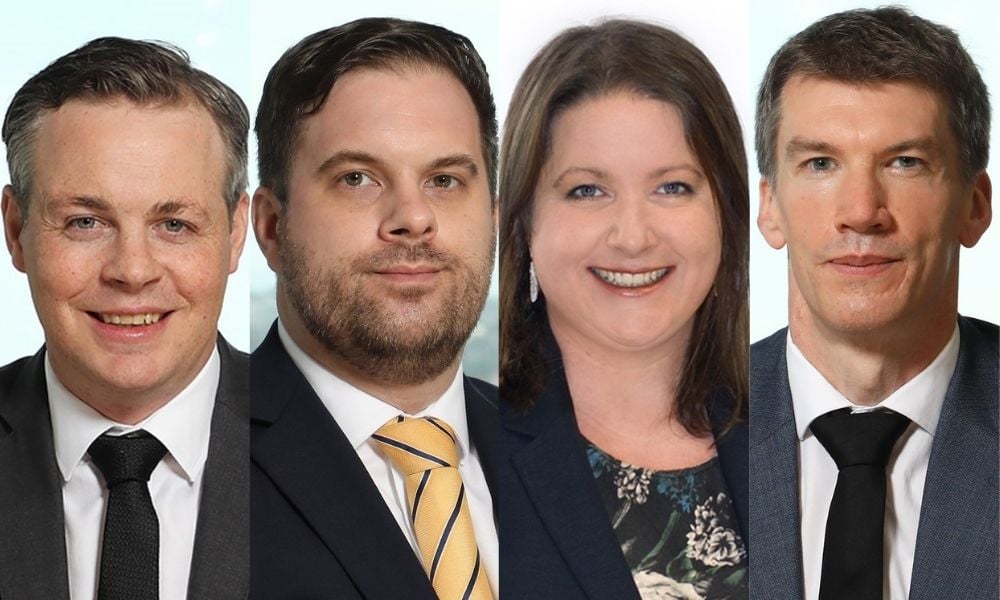 Bell Gully has announced 12 major appointments to kick off 2022.
Corporate star Chris Hodges and litigation expert Brad Ward join the firm's partnership, while litigators Andrea Pazin and Nick Moffatt build on the special counsel ranks.
Hodges has played roles in noteworthy matters, including Tricor's acquisition of the Guardian Trust business and Bentley Systems' acquisition of Seequent. He also assisted Mataura Valley Milk in relation to its investment by the a2 Milk Company.
Ward has tackled complex construction disputes and corporate and shareholder disputes. He has represented Downer New Zealand, Fletcher Construction and Huka Lodge's former owner before the High Court and the Court of Appeal.
"We are pleased to welcome Chris and Brad to the partnership. Both have contributed significantly to the firm over a long period of time, working on some of the largest matters in New Zealand with local and international clients," Bell Gully chair Andrew Petersen said. "They both have outstanding reputations internally, with our clients in their respective fields and will add to the depth of the partnership."
The firm also praised Pazin's work.
"Andrea recently acted on high profile matters relating to a range of COVID-19 issues including introducing vaccine mandates, health and safety issues and potential termination situations," the firm said. "She has also advised on complex Holidays Act issues for public and private sector clients, and acted as an investigator into serious allegations made against a senior staff member in the public sector."
Moffatt recently assisted on a number of High Court matters, including that of a Big Four firm centred on tax advice, and that of a listed property business in relation to an insurance claim linked to the Kaikoura earthquake.
"As part of our growing employment practice, Andrea is a trusted advisor to several of Bell Gully's key clients in the public and private sector and Nick is vastly experienced and has a reputation as a talented and well respected litigation lawyer," Petersen said.
The following lawyers were also appointed as senior associates within Bell Gully:
Hugh Magee – tax
Justin Maloney – projects and real estate
Laura Hardcastle – litigation
Laura Lincoln – environment and planning
Nicola Yong – projects and real estate
Ruairi O'Donovan – corporate
Scott Lochhead – projects and real estate/construction
Emma Harris – corporate