One of the new partners was named among NZ Lawyer's 2021 Rising Stars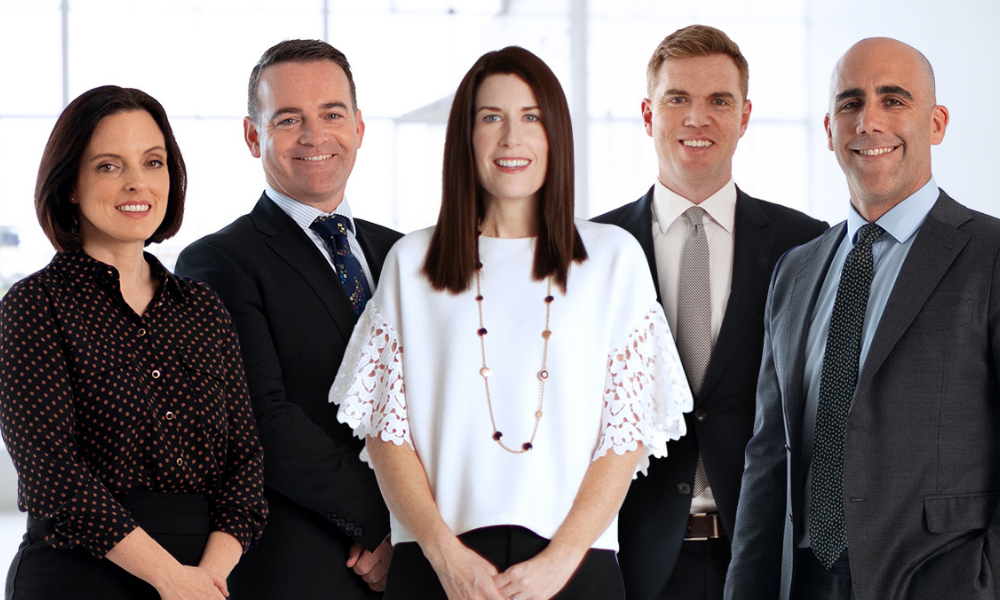 Russell McVeagh has expanded its partnership in a promotions round this week.
The firm welcomed Sarah Blackmore, Jesse Fairley and Tom Gillespie as its newest partners on Wednesday. Board chair Allison Arthur-Young described the three lawyers as "great examples of the firm's leaders."
"They possess an extremely high level of personal integrity, and they consistently deliver for their teams, our clients and for our firm, in addition to their outstanding abilities as lawyers," Arthur-Young said.
She also highlighted the new partners' embodiment of Russell McVeagh's "Respect, Excellence, Tenacity and Curiosity" values in their practice.
Blackmore works with the real estate and construction team. She specialises in development, leasing, and sales and acquisitions, including structured property transactions and the acquisition of New Zealand commercial property by overseas investment funds, the firm said.
She is knowledgeable in various matters related to commercial property. Her practice also focuses on the acquisition, disposal and management of forestry assets – in this capacity, she works with Russell McVeagh's climate change sector team.
Blackmore counts among her clients Goodman, Kiwi Property, and PSPIB/CPPIB Waiheke Inc.
Fairley tackles complex and innovative financing transactions on behalf of financial institutions, sponsors and corporates. The banking and finance lawyer honed his skills at Russell McVeagh before heading to London for a five-year run with Freshfields Bruckhaus Deringer.
Since returning to Russell McVeagh in 2018, he has concentrated on matters involving general corporate and acquisition/leveraged finance, debt capital markets, asset-backed and receivables finance, and debt restructuring. His advice on financial services law and regulation is also sought after by clients.
Gillespie was named a 2021 Rising Star by NZ Lawyer earlier this year. The corporate advisory star is a seasoned hand when it comes to M&A, private equity transactions, joint ventures and venture capital transactions.
He logged a stint with Linklaters in Singapore, and has since cultivated a strong reputation in the corporate law field.
"While known for his technical skills, Tom's soft skills also set him apart, including providing an exceptional client experience and prioritising junior lawyer development, coupled with his work ethic and great sense of humour," Russell McVeagh said.
Blackmore, Fairley and Gillespie's appointments to the partnership are subject to Law Society requirements.