Cooley promotes 14 in gender-balanced round… Facebook fined U$4 million as Hungary rules it is not 'free'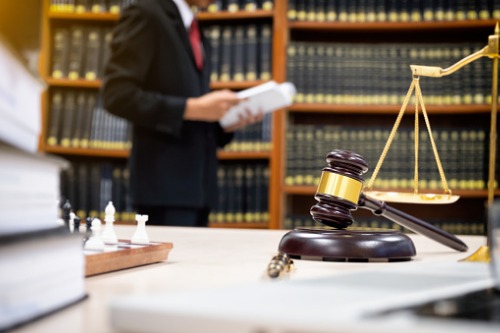 Young lawyers value wigs and gowns
In many jurisdictions the idea of a lawyer appearing in court wearing a wig and gown is already for the history books.
But in others, it is a matter of great debate and this includes Scotland, where the Lord President stated that for the Court of Session:
"Judges sitting in the Outer House will, ordinarily, no longer wear wigs and judicial robes, except when presiding over a hearing which involves the testimony of witnesses. It is not expected that counsel or solicitors with rights of audience appearing in the Outer House will wear wigs or gowns."
The move prompted a survey among members of the Scottish Young Lawyers' Association – more than half were qualified solicitors while almost 24% were trainees - and the results have just been published.
It reveals that students and trainees are the most in favour of retaining court dress, along with most solicitors and advocates.
However, the degree to which court dress is valued varied by practice area with criminal lawyers most in favour, while those in corporate practices less so.
Most respondents felt wearing wigs and gowns is important, partly due to tradition, but also because it is a uniform, a right of passage, and creates an equality among lawyers regardless of age, gender, or ethnic background.
However, opponents said that court dress creates a barrier between lawyers and wider society which could be intimidating.
Cooley promotes 14 in gender-balanced round
Cooley has promoted 14 lawyers to its partnership, all of them in the United States.
They come from several key practice groups including antitrust, corporate, and technology transactions; and CEO Joe Conroy says he is particularly pleased with the gender mix.
"Among the many reasons to feel great about this class of newly elected partners, none makes me prouder than the fact that it is equally balanced between men and women," said Conroy. "These lawyers share a deep commitment to our clients and are practitioners of the highest caliber. I know they will make lasting contributions to our firm and its distinctive culture."
The international firm has more than 1,000 lawyers across 15 offices in the US, Asia, and Europe.
Facebook fined U$4 million as Hungary rules it is not 'free'
Hungarian regulators have slapped Facebook with a multi-million dollar fine for claiming that its is free for users.
On imposing a record-high fine for a consumer rights violation in Hungary (1.2 billion forint, roughly U$4m), the competition watchdog said that as the social media firm makes a profit from users' data, it is not free.
The value of the data should have been made clear in the Facebook terms and conditions which the regulator said included misleading claims from 2010 until October 2019.