For Jenny Turner, encouraging different perspectives in law can only be a good thing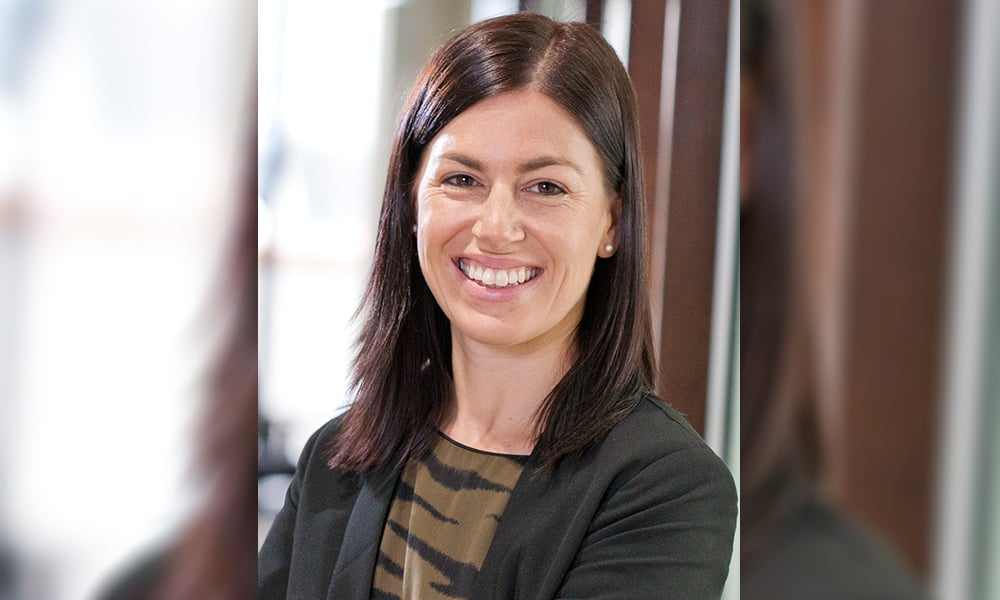 Being a lawyer has always been all about the people for Wynn Williams senior associate Jenny Turner. The current mother of two was introduced to the legal profession while looking to hang out with friends, and has brought her "people person" disposition into the industry.
As a part of the firm's private client services team, Turner's favourite parts of the job are the human interaction and being able to work together with clients to meet objectives—especially given the challenges that have been generated by the COVID-19 pandemic.
In this interview, Turner talks the need for diversity, innovation and different perspectives in the legal profession, balancing motherhood with work and helping with the development of online platforms within Wynn Williams.
What made you choose a career in law?
I didn't grow up wanting to be a lawyer or have family connections to the law, like many in our profession—it was more of a chance encounter. During my gap year, I visited Otago University to look around the halls and catch up with friends. While I was there I attended Mark Henaghan's LAWS101 Donoghue v Stevenson lecture (which at the time involved BYO "ginger" beer). Needless to say, I attended Otago the following year and enrolled in LAWS101.
I enjoyed first year, was accepted into second year and before I knew it, I was working as a graduate in a law firm. Having found myself on the pathway to a career in law, I continued on and am fortune to have found an area of the law I enjoy.
What do you love most about your job?
I enjoy the variety of my work. However, I get the most enjoyment from helping people achieve their objectives. I am really lucky that my area of practice involves a lot of client contact and human interaction. I am definitely a people person, so I thoroughly enjoy that aspect of my job.
What is going on at the firm? Are there any new programs and initiatives that you're particularly interested in?
Wynn Williams is currently developing its online services and interactive client platforms in the hope that our provision of legal services can use the technology on offer within our field to make the law more accessible and convenient for our clients. I think that some of the temporary legislative changes enabling the use of technology for document execution during the pandemic period have been fantastic. I hope that some more permanent, widespread changes may now be considered.
I have been involved with our online wills project, which has been a great learning experience for me, and it is very satisfying to see it live and being used by our clients.
What has been your proudest accomplishment in the last year or so? What's the biggest lesson you learned in the past year, and what advice can you give fellow lawyers about it?
My last year has involved the arrival of my second son, so while not strictly work-related, I don't think I can go past that in terms of my proudest accomplishment! As someone who doesn't like saying no and likes being in control, I have found that juggling work and raising a young family involve a steep learning curve.
My biggest lesson has been learning the power of having a great team. My advice would be to control what you can, delegate well, have the best team possible around you and trust them.
What should the profession and law firms focus more on?
I really think that diversity is so important. The profession has made great progress in this space but there is potential for so much more. Diversity is a great asset to any profession and the businesses within it. If we can bring more innovation into our profession and encourage different perspectives, the outcomes can only be positive.
What are the challenges you expect in your practice, and in the business of law in general, going forward? What challenges are particularly pressing in the country's legal industry?
Within my practice, going forward I think the biggest challenge will be the uncertainty of the "tail" of COVID-19. We don't yet know the full extent of how the property markets will be affected, and for how long. I think the same can be said generally for the business of law.
Lawyers, in their trusted advisor capacity, are going to have to help their clients navigate through the challenges to come. I think there will be a renewed sense of togetherness as we work alongside our clients. Our industry, like many others, will be finding a new normal.
What are you looking forward to the most in the coming year?
After a rather whirlwind return from parental leave, I am looking forward to getting back to work in its more traditional form (i.e., without children making surprise appearances on Zoom meetings). I am hoping some of the humanity from this lockdown stays with us so that we take the time to get to know those people we interact with a little better, and the current theme of kindness continues. I am also looking forward to some domestic travel and a change of scenery sooner rather than later!