Kiwi Wealth's Vanessa Simons explains why a multifaceted approach to leading in a changing regulatory environment is the way to go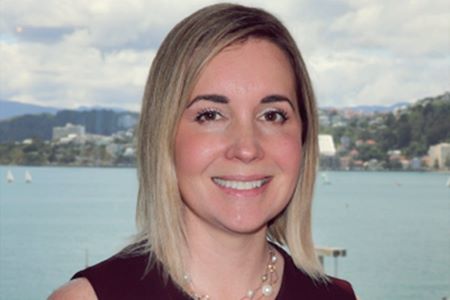 Vanessa Simons says that effectively leading their legal teams and the broader organisation through legal and regulatory change is imperative for in-house counsel because that evolving environment has a direct effect on an organisation's bottom line.
The task is even more complicated if the speed and scale of change is immense, Simons says.
"Legal and regulatory change spell cost for the business. Successfully implementing regulatory change takes time and distracts staff from the strategic work and other projects, particularly when the changes are so rapid or so prolific that they have not been properly provisioned for in the business planning cycle," she says.
Simons – who leads the risk, assurance, AML compliance, and legal teams at Kiwi Wealth – adds that the impact of legal and regulatory change is also often underestimated.
"Even a small change needs to be assessed by lawyers to understand the compliance requirements, and then the wider business needs to be engaged to understand how those requirements could be met. In some cases, business processes may need to be changed, and potentially new systems or changes to systems made," she says.
Simons says that staff need to be trained and may sometimes even need to be increased to ensure organisations are compliant and that changes have been properly embedded. Depending on the extent of change, a project might need to be set up, she says.
Because of these demands, businesses may be reluctant to support changes, resulting in in-house leaders finding it difficult to obtain funds and resources.
"When regulatory change is constant, teams can become overwhelmed and fatigued by the work. Priorities can become unclear and subject to challenge. Resistance can build up and resulting in competition for resources, inadequate or incomplete compliance programs, and toxic behaviour, especially when performance objectives for affected teams are impacted," she says.
Simons says that unsurprisingly, the major challenge in leading in this environment is facilitating positive engagement with the business to accept and adapt to change.
"In an environment of scare resources, the leader must prioritise what is important and be able to tell the story in a meaningful way as to why the legislative change program is important and right-sized for the business," Simons says.
She says that leaders must spearhead a multifaceted approach that is driven primarily by a tone from the top that nourishes a culture that aligns the organisation with the expectations of regulators.
"This is as much a 'hearts and minds' exercise as a tactical business planning. If compliance is a tick-box affair or a forceful 'comply-or-die' directive, the leader will never achieve the desired regulatory outcomes, particularly in culture and conduct context," she says.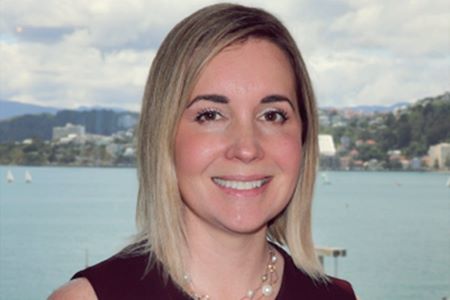 Vanessa Simons
Simons, who was previously head of corporate legal at the Financial Markets Authority, will be part of the panel that discusses change leadership for general counsel at this year's In-house Legal Summit. Early-bird discounts for the one-day event, to be held at the Cordis Auckland on 5 November, end today. More savings are available for teams.
The In-house Legal Summit features a packed schedule, which includes panels delving deep into leading and driving legal technology innovation, risk and compliance, team transformation, results delivery on a budget, and understanding the expectations of leaders in organisations.
Simons said that the event is an opportunity to build a more diverse set of skills by learning from others.
"It is also good to feel supported and know that the challenges that you face are similar to your peers. No one can provide a 'manual' and there are many paths to success – so hearing what has worked or not worked is part of the process to be able to offer multiple solutions to complex problems," she says.