Webb Henderson has teamed up with one of the Aussie "big six" firms to advise on a AU$1.01 billion acquisition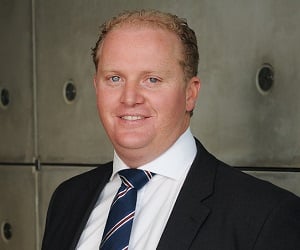 The corporate, projects and M&A team at
Webb Henderson
has announced it worked closely with Australian 'big six' firm Clayton Utz in advising on the acquisition of Wesfarmers insurance broking and premium funding business by Arthur J. Gallagher & Co.
Arther J. Gallagher & Co has acquired Wesfarmer's broking and premium funding businesses in Australia and New Zealand and completion of the transaction occurred Monday, after OIO consent was obtained mid-last week.
The Webb Henderson team was led by partners
Michael Gartshore
– who was made partner at the firm in
March this year
– and
Garth Sinclair
and advised on all New Zealand aspects of the transaction, including due diligence, sale and purchase agreement documentation and regulatory approvals. Clayton Utz advised Arthur J. Gallagher & Co on all Australian and other aspects of the transaction.
Gartshore tells
NZ Lawyer
that his firm has previously worked alongside Clayton Utz on trans-Tasman transactions. "We also have experience in significant insurance related M&A transactions," he says. "We are pleased to assist Arthur J. Gallagher on this significant investment into New Zealand. The transaction was negotiated in a short timeframe and the Arthur J. Gallagher and Clayton Utz teams were great to work alongside."
Arthur J. Gallagher & Co is a listed NYSE entity with insurance broking businesses globally employing over 16,000 insurance professionals. In New Zealand the businesses acquired include Crombie Lockwood, Lumley Finance, Monument Insurance and Monument Finance.