The cable is expected to provide the largest-capacity data link between Australasia and the US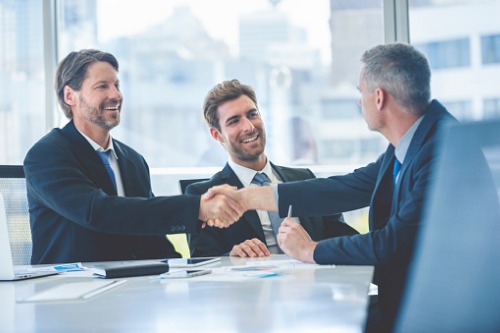 Two top New Zealand firms have confirmed that they played key roles in a new major undersea cable connecting Australasia and the US.
Russell McVeagh acted for Spark New Zealand, the majority shareholder of Southern Cross Cables Ltd, which is responsible for the Southern Cross Next (SX NEXT) undersea cable. The firm said that Southern Cross and its shareholders have signed the agreements and received regulatory approval to build the cable.
The Russell McVeagh team was headed by corporate partner Ian Beaumont. It also included partners Lucy Clifford and Stephanie Russell (corporate); Tom Hunt, Bevan Peachy, and Che Ammon (banking and finance); Brendan Brown and Chris Harker (tax); and Troy Pilkington (competition).
Buddle Findlay told NZ Lawyer that it advised ANZ Bank New Zealand on arranging financing for Southern Cross. Buddle Findlay said that Chapman Trip acted for Southern Cross. The Buddle Findlay team was led by partner Peter Owles. It included senior associates Daniel Collins and Keri Johansson, and lawyer Josh Ieolu.
Owles said the project financing was "highly innovative and challenging."
"Internet connectivity has now become a primary driver to the economic development of New Zealand and the Pacific Islands – the completion of the SX NEXT cable will future-proof our capacity and provide greater resilience to NZ Inc and the Pacific Islands," he said.
SX NEXT is a 16,148-km long fibre optic cable to be constructed between Australia, New Zealand, and the US. The cable, which is expected to provide the largest-capacity data link between Australasia and the US, will also be connected to Fiji, Tokelau, and Kiribati. The cable is expected to be able to carry 72 terabits of data per second.
Russell McVeagh said that its work for Spark included leading complex negotiations for nearly two years with other shareholders and Southern Cross. It also involved working on the restructure of the Southern Cross group and putting in place arrangement for the financing and construction of SX NEXT.
The firm also helped bring on board Telstra as a new customer. The Australian telecoms giant will be an anchor customer of SX NEXT and own 25% of Southern Cross. Spark expects to contribute between NZ$70m and NZ$90m of equity in the SX NEXT cable. The project is expected to cost US$300m, according to reports.