The New Zealand Lawyers and Conveyancers Disciplinary Tribunal had found the lawyers guilty of misconduct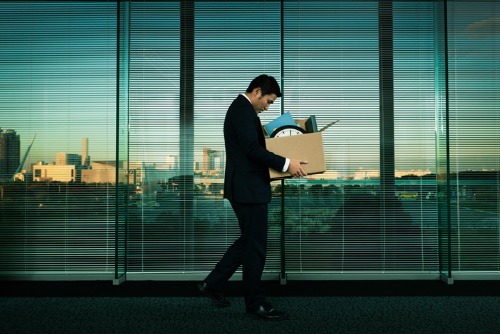 The New Zealand Lawyers and Conveyancers Disciplinary Tribunal has struck two Auckland lawyers off the roll of barristers and solicitors, the New Zealand Law Society reported.
Arlan Arman and Boon Gunn Hong had both faced charges of misconduct, and were struck off in late June.
A defence lawyer, Arman had been involved in a case where he advised his client to plead guilty to committing an indecent act. When his client sought a discharge without conviction that was rejected, the client appealed to the High Court, which ruled that there had been a miscarriage of justice given that Arman failed to advise the client adequately by not determining potential defences and not explaining the defence process on trial.
"The number of failures and their cumulative effect upon the client leaves an impression that this was a practitioner taking shortcuts and thereby seriously disadvantaging his client, who was facing serious charges," the tribunal said. "The pattern which emerges is that of incompetent practice in representing defendants in the criminal process leading to significantly negative consequences for clients and for the criminal justice process."
The tribunal said that Arman had brought the entire process into disrepute by failing to put the client's needs before his own, and struck him off in response to a need to protect the public.
In Hong's case, he had transferred property owned by two of his clients into his own name after he assisted them with the purchase in September 2005. Hong's client had said that it was a joint venture, due for settlement in August 2006, but not until nearly two years later did Hong transfer the property's title to the joint names of a trustee and himself, despite no longer being a trustee himself. Subsequently, Hong moved the title to his company, and then to his own name, treating the client as a tenant. In 2014, he attempted to evict the client from the property.
The misconduct charge was not Hong's first—the lawyer had already been involved in a number of disciplinary hearings in the past. He was found guilty of threatening a fellow lawyer in 2015, and was already serving a three-month suspension when the tribunal had him struck off.
"It was difficult to envisage a more compromising situation involving a lawyer entering into a personal transaction with clients where he had an eye to personal profit," Auckland Standards Committee counsel Paul Collins said of Hong in a statement endorsed by the tribunal, according to the NZ Herald.
In addition to the order to strike him off, the tribunal ordered Hong to compensate his client and to pay fines to both the tribunal and to the Law Society.
Hong took to the High Court to appeal the order.