Judge schedules a hearing to review the case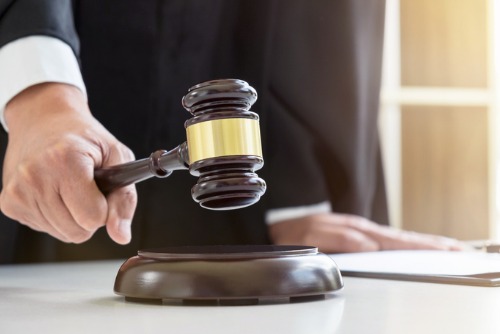 After deliberating for three days, jurors were deadlocked at the trial of a US teacher who allegedly concealed two undocumented immigrants from border officials.
In January of last year, Scott Warren was arrested by border patrol agents in Ajo, Arizona, and charged with one count of criminal conspiracy to transport and harbour illegal aliens and two counts of harbouring them. At his trial, prosecutors accused Warren of being in contact with an aid worker in Mexico before two immigrants climbed a border fenced and hiked into the US. Prosecutors said that Warren then hid the two immigrants in a building known as "the Barn."
Defence attorneys representing Warren said that he was merely working on humanitarian rescue efforts and was surprised when he encountered the undocumented immigrants after their arrival.
At the trial, the jury deadlocked 8-4 on each of the charges, with the majority finding Warren not guilty. US District Judge Raner Collins then declared a hung jury before excusing the jurors. According to The Tucson Sentinel, Collins scheduled a hearing for July 2 to review the case. Prosecutors may attempt then to re-try Warren on the charges, as the jury did not render a verdict.
After the hearing, Warren read a prepared statement to the press and supporters outside the courthouse.
"In the time since I was arrested in January 2018, no fewer than 88 bodies were recovered from the Arizona desert," said Warren. "The government's plan in the midst of this humanitarian crisis? Policies to target undocumented people, refugees, and their families. Prosecutions to criminalize humanitarian aid, kindness, and solidarity. And now, the revelation that they will build an enormous and expensive wall across a vast stretch of southwestern Arizona's unbroken Sonoran Desert. Today it remains as necessary as ever for local residents and humanitarian aid volunteers to stand in solidarity with migrants and refugees. And we must also stand for our families, friends, and neighbours — and the very land itself — most threatened by the militarization of our borderland communities."