He was told at university to drop his dreams of becoming a lawyer, but Lloyd Kavanagh has more than proven the cynics wrong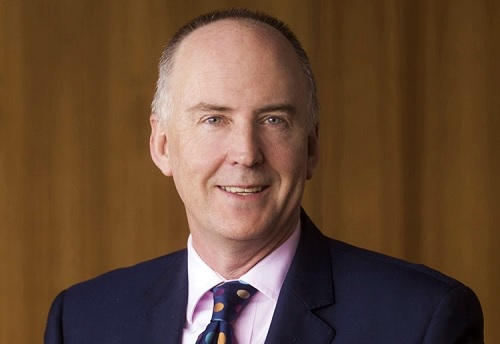 "When I was in seventh form, the liaison officer for a university told me that since none of my family were lawyers ­– or indeed university graduates – it was very unlikely I would be successful as a lawyer," says
Lloyd Kavanagh
, the new chairman of
MinterEllisonRuddWatts
.
The young man had then set his mind on a career in law, inspired by a vivid memory of a prominent silk successfully arguing on behalf of common folk against, of all things, freight restrictions. Back then, people were barred from transporting freight 40 miles by road if there was a "reasonably available rail link." The problem was that the train arrived only once a week.
That court battle meant that people's lives – including that of his dad, who ran a garage in Waiuku, a country town southwest of Auckland ­– were meaningfully improved. Kavanagh also wanted to have the same effect on people's lives.
His family's blue-collar beginnings, however, meant that some didn't believe Kavanagh would even make it as a lawyer – but he was focused and resolute.
"I headed to another university, determined to prove the liaison officer wrong," he says.
He decided to go to Otago University to earn his bachelor of laws and joined legacy Rudd Watts & Stone after graduation. From there, he became partner in another firm before going on to build, expand, and lead companies in New Zealand and around the world. Kavanagh eventually returned to the law and to MinterEllisonRuddWatts, where he established a major new practice before eventually taking the reins of the firm's board at the start of 2017.
"I feel very strongly that your background should not determine whether you will be a successful lawyer. As long as you are energetic, keen and smart, you can succeed," he says. "Maybe it goes back to that experience of being told by a university liaison officer I should discount being a lawyer because that was not my family background. Also [it may be from] being the only 'gringo' on the board of a Chilean dairy company.
"It may also help that I'm part Irish, part Scots – so I typically don't like backing down from a fight," he says.
A distinct background
This wit, drive, and unique background are exactly what Kavanagh draws on to lead and grow MinterEllisonRuddWatts. And "unique" may only begin to describe his experience, which spans not only years in private practice, but also ranges outside the law in corporate leadership roles in New Zealand and beyond.
After joining Rudd Watts & Stone, he did the usual OE before becoming partner at another firm. However, he was then headhunted to be the head of legal and corporate secretary of the NZ Dairy Board. Kavanagh was part of the team that shepherded the Dairy Restructuring Act through the Parliament and established the initial governance structures that formed Fonterra, now New Zealand's largest company.
From there, he moved into a series of non-legal management roles at Fonterra in the firm's Strategy & Growth team. This included being on boards in Chile and Israel, as well as running projects in Mexico, Argentina, Chile, Australia, and the United Kingdom. He was the chair of the board of Soprole SA in Chile when he led the firm's La Pradera project, which involved developing Chilean milk supply, building a powder drier at Osorno, and developing business via Chile's export free-trade agreements.
After leaving Fonterra and during the global financial crisis, Kavanagh had a short stint as part of the leadership team of what is now Todd Properties. In addition to expanding his standpoint, these roles have also helped him maintain his vigour, as they meant he had the chance to do something well away from the legal environment, Kavanagh says.
"My career to date has given me a broader perspective than most. I have first-hand insights as to what clients are looking for, as well as how to motivate and support people in the firm," he says.
He then returned to MinterEllisonRuddWatts to establish its financial services and managed funds practice from scratch eight years ago, while the global financial crisis was still fresh. That practice is currently ranked Tier 1 in
Chambers
, one of his proudest achievements to date, he says.
Watch out for an insight into Kavanagh's plans for MERW in Friday's New Zealand Lawyer


Related stories:
New Board Chair at MinterEllisonRuddWatts
Top-tier law firm to move to new premises