The NZX debut is the largest New Zealand IPO since 2016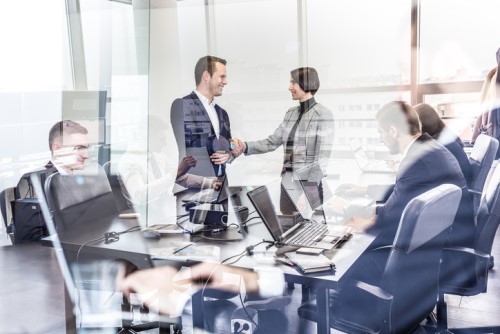 Three leading firms helped ensure that the largest New Zealand IPO since 2016 was a success.
Napier Port Holdings, which debuted at $2.60 per share on Tuesday, raised $234m in its IPO.
Bell Gully advised Napier Port Holdings, the issuer, and Hawke's Bay Regional Council, the selling shareholder. The firm's team was headed by corporate partners Amon Nunns and Chris Goddard, who were supported by senior associate Chris Hodges and solicitor James Lansdown. Bell Gully said that the transaction also had significant input from the local government, construction, property, and regulatory teams.
Chapman Tripp partner Rachel Dunne and senior associate Philip Ashcroft advised Deutsche Craigs and Goldman Sachs, the joint lead managers. Partner Josh Blackmore and solicitor Tony Davis advised the independent directors.
Simpson Grierson advised Napier Port Holdings on their debt financing agreements related to the IPO. Partner Josh Cairns and Andrew Harkness, as well as senior associate Dominic Toomey, advised the company on the impact of the listing on the current debt financing arrangements and the debt financing implemented after the listing, the firm said.
Simpson Grierson told NZ Lawyer that the firm was involved in the process of appointing financiers, which included seeking offers from multiple local and international banks, shortlisting those banks, negotiating documentation on a bilateral and club basis, and appointing front-running banks together with negotiating all documentation so that it was agreed and signed prior to the approval of the disclosure documents for the IPO. The documentation included landmark market provisions, which are likely to be adopted generally going forward, it said.
Both Bell Gully and Chapman Tripp earned praise from their clients for their work.
"Both firms knew what had to be done and got on with it effectively. The Port was well advised throughout and I've been consistently impressed with the commitment, passion and professionalism of the Bell Gully," Alasdair MacLeod, chair of Napier Port and Todd Dawson, chief executive of Napier Port, said in a statement.
Blair O'Keeffe, chief executive of Hawke's Bay Regional Investment Company and Napier Port director, said that Bell Gully was "innovative and tireless in ensuring that the minority IPO could become a reality, right from the early stages of the community consultation phase. They worked seamlessly with the Council and Port teams and delivered across the full range of our work streams."
Nunns said that the Bell Gully team, working with the council, its investment arm and the port, was able to design a new mixed-ownership model, which he said "can provide regional benefits, participation and funding within our capital markets.
Jeremy Williamson, director, Deutsche Craigs, also praised the Chapman Tripp team. "Their significant capital markets expertise meant we were able to swiftly resolve issues, and they are always commercial, but thoughtful, in their approach," he said.
Dunne said that Chapman Tripp was "pleased to be able to play several roles, assisting the joint lead managers and Napier Port with a transaction that will enable the Port to fund the investment needed to support growth in Hawke's Bay, and which has brought an attractive investment opportunity to New Zealand's public capital markets."
The transaction involved a priority offer made to Hawke's Bay residents, non-resident ratepayers, Napier Port employees, and local iwi. Brokers and institutional investors were also able to participate in the IPO.
Bell Gully and Chapman Tripp said that strong local ownership was encouraged by guaranteeing a minimum $2,000 allocation of shares in the IPO to Hawke's Bay residents and non-resident ratepayers. Napier Port employees were also guaranteed a minimum $5,000 allocation, with the option to take out an interest-free loan of up to $5,000.
"The listing is the first in the port sector since Port of Lyttelton in 1996, with Napier Port Holdings joining Port of Tauranga, Marsden Maritime Holdings and South Port New Zealand on the NZX. The listing may be the first in a trend for mixed ownership model transactions to fund infrastructure needs around the country," Bell Gully and Chapman Tripp said.