Businesses not ready for NDB says MinterEllison… Simmons & Simmons bolsters team at forthcoming Dublin office...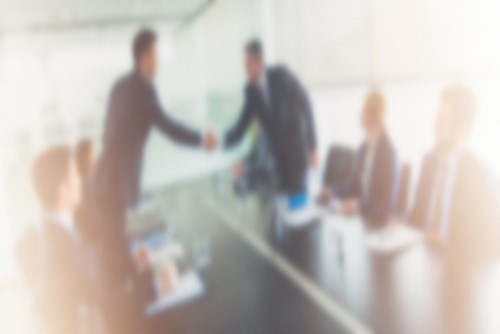 Sydney banking specialist returns to Dentons
Banking and finance specialist Jeremy Murnain has returned to Dentons as special counsel in Sydney.
Murnain has 15 years' experience and was previously with Herbert Smith Freehills in Sydney and Baker & McKenzie in London where he spent a year seconded to JP Morgan.
"His significant cross-border experience means that he is well-placed to support both local and international clients, and his return will further enhance Dentons' leading banking and finance practice," said Dentons' Australia CEO Ian Dardis.
Businesses not ready for NDB says MinterEllison
New rules regarding notification of data breaches come into effect this week but many businesses in Australia are unprepared.
With the Notifiable Data Breaches (NDB) scheme launching on the 22nd February, MinterEllison surveyed firms to assess their readiness and found that 60% still need to take action.
"Our findings show that while most Australian organisations are well aware of cyber risk and the need to address it, much remains to be done to increase their resilience to meet requirements of the NDB Scheme," said MinterEllison Partner Paul Kallenbach, Head of Cyber Security. "There is a distinct risk for those not prepared, given that cyber incidents are occurring – and will continue to occur – with ever greater frequency, severity and impact."
The scheme will require almost all Australian companies that are subject to the Privacy Act 1988 to report data breaches or risk regulatory, financial and reputational penalties.
The research shows that while uptake of cyber insurance has increased in 2017 (62% vs. 39% in 2016) along with businesses having cyber incident plans in place (54% in 2017, 42% in 2016), there was a decrease in the share who audit their suppliers' IT security procedures (21% vs 34% in 2016).
"In an environment of increasing adoption of cloud services, that's also a key area where risk management for cyber should be focused," advised Kallenbach.
Simmons & Simmons bolsters team at forthcoming Dublin office
Simmons & Simmons has added another two lawyers to the team at its planned office in Dublin.
With uncertainty remaining over Brexit, particularly in the finance sector, the new office will focus on asset management and investments.
Niamh Ryan and Elaine Keane will be joining the firm from A&L Goodbody in London at a date to be confirmed. Ryan was previously head of Goodbody's London office.
Simmons' Dublin office is expected to open in the next few months and build to 10 partners and 40 staff within 3 years. It will be headed by Fionán Breathnach who joins from Mason Hayes & Curran where he was head of the investment funds and financial regulation practice.