A new judge of the Court of Appeal has also been appointed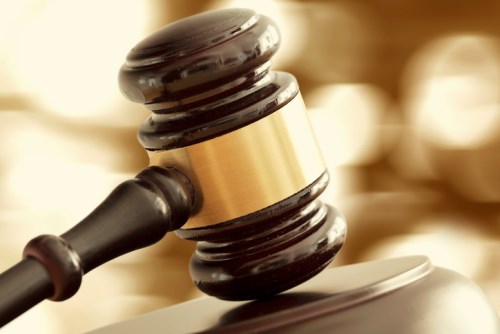 Justice Joseph Victor Williams has become the first Māori judge of the Supreme Court.
The appointment was announced by Attorney-General David Parker Thursday, along with the appointment of Wellington Queen's Counsel David Goddard as a judge of the High Court and the Court of Appeal.
Williams was appointed after current Supreme Court judge, Sir William Young, was given the responsibility to chair the royal commission into the Christchurch mosque attacks, Parker said.
Williams, who is affiliated with Ngāti Pūkenga and Te Arawa (Waitaha, Tapuika), earned his LLB in 1986 from Victoria University, which he subsequently joined as a junior lecturer. He earned his LLM (Hons) from the University of British Columbia in 1988, the same year he joined Kensington Swan.
At the firm, he founded a unit that specialises in Māori issues, which was a first for the country's major law firms. He also played a key role in growing the environmental practice on his way to becoming partner in 1992.
He co-founded Walters Williams & Co in 1994 in Auckland and Wellington. In 1999, he was appointed as chief judge of the Māori. In 2000, he became the acting chair of the Waitangi Tribunal. He was appointed to the permanent position in 2004.
In 2008, Williams became a judge of the High Court. In 2018, he was appointed as a judge of the Court of Appeal.
New High Court judge
Goddard was recently undertaking research at New York University's Hauser Global Law School, where he was senior global fellow from practice and government, Parker said.
He earned his BA (Hons) in mathematics from Victoria University of Wellington in 1983. In 1986, he earned his BA (Hons) in law from Oxford University, where he was a Rhodes Scholar.
Until 1988, he lectured at Bristol University before moving back to New Zealand and joining Chapman Tripp. In 1991, he became a litigation partner. He stayed at the firm until 1998 and began his practice as a barrister sole in 1999. He took silk in 2003.
Since May 2011, Goddard has been a member of the Commonwealth Secretariat Arbitral Tribunal. Since February 2018, he has been acting president of the tribunal. Parker said that Goddard has had extensive involvement in law reform both in New Zealand and overseas.