Kiri Tahana argues that putting too much emphasis on making partner or judge could be leading to many unhappy and unfulfilled lawyers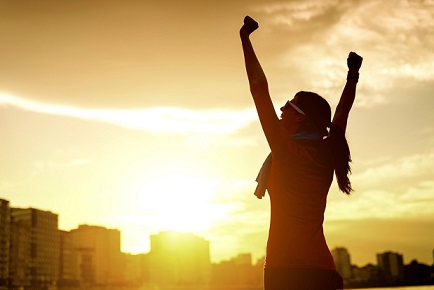 When you look at Kiri Tahana's 20-plus years of experience in the law, you could be tempted to think she had it all figured out from the get-go. But Tahana, who recently made partner at Māori development specialist firm Kahui Legal, once contemplated leaving the profession.
"I struggled in the early years, probably because I didn't have visibility of the big picture so I wrongfully thought the law was confined to narrow tasks such as legal research, proofreading, and reviewing documents," she says. "I was impatient and unclear of my own abilities. I briefly contemplated leaving the law and started looking for new opportunities because I wanted to live overseas."
But then she worked at Gilbert + Tobin in Sydney and realised that the law becomes more interesting the more senior and more exposed to diverse issues one gets.
"It was crazy busy and I got to work on a range of different cases, from defamation to complex competition law cases. I loved it. I learnt so much so fast," she says. "Challenges are overcome by looking for the opportunities they can provide and being open to trying different things."
And Tahana, who will be speaking at the Women in Law Summit at the Pullman Auckland on 17 August, has faced challenges head-on.
In a career of more than two decades, she has worked at large commercial law firms, at a government regulator, in large in-house teams, and a boutique law firm. She was part of the management team that led an award-winning in-house team in Dubai, before she came back to Aotearoa. During her time in-house, she built a team focused on client service and was valued by the business. In private practice, she successfully prosecuted a telecom company for abuse of market power and did pro bono work for refugees so they could live a better life in Australia.
She's managed to do all this while having a happy marriage to a partner who shares her values, raising three "boisterous" boys, and travelling the world as a family, which she says are her greatest achievements outside of work.
"I wanted to study law from a young age because I felt strongly about helping to right the injustices of Aotearoa's past so we can create a better future for Māori," she says. "While I initially practiced in the Treaty settlements area, after a three-month trip to Europe, I fell in love with travel and wanted to go and explore the world. That then led me to Sydney, London, and finally Dubai."
Now, she's back in New Zealand, which she says is where she's meant to be.
"The law enabled me to travel, to learn about cultures and religions I knew nothing about, and to practice in areas such as telecommunications and competition law that I would never have practised in if I stayed in New Zealand. I wanted to bring that experience home and use it to help Māori. I've finally come back to where I'm meant to be," she says.
However, New Zealand's legal landscape could use change, Tahana says, especially in the way it defines success.
"Career success should be defined by reference to an individual's aspirations for their life. Currently, becoming a partner in a law firm or being a judge is seen as career success. The irony is that such achievement does not necessarily result in happy and fulfilled lawyers," she says. "Shouldn't happiness and fulfilment be the ultimate goal, not the position or title? We should be encouraging legal graduates to be passionate about what they do, to design the life they want to live and to look for career opportunities that enable them to meet their own defined aspirations and not some traditional career path. A career is a journey, not a destination, so rushing to get to a pre-defined end is, in my view, not the point."
The main shortcoming is that the definition of success is too narrow, she says. The legal industry could use a revamp of its model.
"Partnership is not attractive to many people. We need to change what partnership looks like so we don't exclude people. Our business models need to change and be more flexible. There are so many opportunities that law can provide, so as lawyers we should be open to exploring opportunities that excite us," she says.
The industry could also do away with – or at least rethink – billable units, she says.
"I think it's time for a new model based on value, not time. I'm thinking about what this might look like. I've been on both sides of the coin, as a lawyer and client, so I understand the challenges from both sides. I think the legal profession is at a turning point, and we need to change before technology or new types of service providers leave us behind," she says.
Tahana also argues that there's still a lot of ground to make up when it comes to diversity and advancing equality in the legal profession.
"I have recently returned from many years working overseas, and my observation is that large law firms in NZ have made limited progress in advancing cultural and gender diversity in their partnerships," she says. "The make-up of the partnerships of law firms is largely the same as it was when I first left in 2000, which is disappointing."
There are bright spots, however. Tahana sees the rise of boutique law firms, alternative service providers, and in-house roles becoming equalisers in the profession.
"These changes are creating more opportunities for women to step into leadership roles – which is great. From my own perspective, in returning to New Zealand, I am grateful to have had the opportunity to join a boutique law firm that reflects my values and cultural background," she says.
Part of the solution would be a reconsideration of the way legal businesses think. Tahana says that equality, which could actually help businesses thrive, needs to be prized.
"We can only ensure diversity in all its forms if we value it. We have to see the value in different perspectives and ways of doing things. We also need to better value the different contributions people bring to the table," she says. "As women advance in the law, there's a real opportunity for women to reach across cultural and other divides and create a more inclusive legal industry that better reflects our client base."