Born in a refugee camp, she's now using her talents to advocate for refugees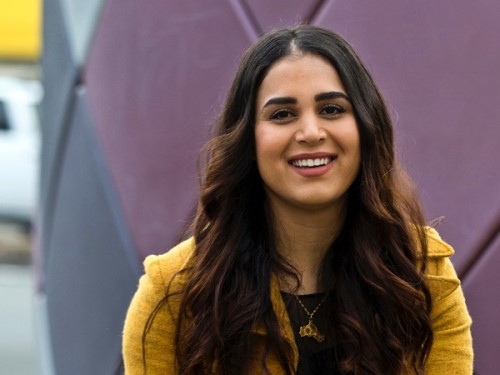 Chapman Tripp
solicitor
Rez Gardi
was named Young New Zealander of the Year at the annual awards on Wednesday night commending Kiwis who have made substantial contributions to the community.
Gardi, who is of Kurdish descent, was born in a refugee camp in Pakistan while her family was fleeing their homeland to escape persecution. She and her parents, who are political activists, fled Iraq, where her grandmother was killed. It took nine years for the family to be resettled in New Zealand.
Gardi said last year that the biggest shock to her when she first went to school in the country was how Kiwi teachers were so nice. She was used to being beaten in school in Pakistan, where she spent the first six years of her life.
She was the first in her family to finish secondary school and attend university. Now she is using her talents to advocate for refugees. She graduated with a bachelor of laws (hons) and a bachelor of arts, double-majoring in political studies and international relations, and criminology in 2016, said the
University of Auckland
, the patron of the Young New Zealander of the Year award.
As part of her advocacy for refugees, especially children, Gardi spoke at the ninth annual UN High Commissioner's Dialogue on Protection Challenges in Geneva last December. She also recently worked with the University of Auckland to establish three new scholarships for students from refugee backgrounds.
The other 2017 awardees are:
Taika Waititi – New Zealander of the Year
Sue Paterson – Senior New Zealander of the Year
Professor Ed Gane – New Zealand Innovator of the Year
Randwick Park – New Zealand Community of the Year
Hayden Smith – New Zealand Local Hero
Related stories:
Chapman Tripp lawyer and former child refugee speaks at UN event
Chapman Tripp expects fewer NSX listings in 2017