New Zealand contract, commercial law comes into effect… Singapore launches lawyer mentor scheme…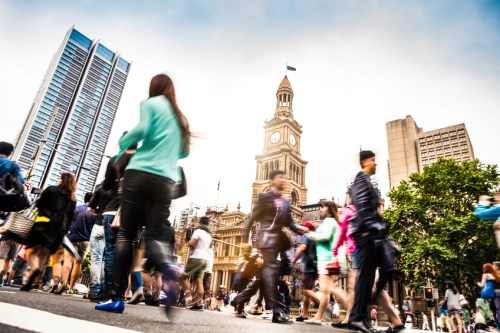 Slater and Gordon to focus on Aussie business, split UK business
Slater and Gordon has announced that it will focus on its Australian business and separate the UK operation.
The firm has presented its latest results to the ASX showing a $546.8 million loss for the full year ended 30 June 2017. This included impairment charges, mostly $350.3 million recognised to UK goodwill in the first half of the financial year.
Underperformance of the UK (down 17%) and Australian (down 14.6%) operations were also factors in the firm's reported loss.
Slater and Gordon in the UK will be transferred to a new holding company fully owned by senior lenders (UKHoldCo) with existing shareholders giving up any interest in the UK operations.
The entire firm will also be recapitalised under a new Senior Lender Scheme with existing shareholders holding around 5% of the equity in the company and Senior Lenders holding 95%.
In a statement, the company said: "The Company believes the separation of the UK operations provides the best option to enable both the Australian and UK operations to succeed in their own right and will enable the Company to focus its management's time and resources on the Australian business."
New Zealand contract, commercial law comes into effect
Changes to New Zealand's contract and commercial law comes into effect today (1st September).
In the first major statute law revision since 1908, the Contract and Commercial Law Act 2017 merges 12 pieces of legislation under one statute, written in plain English and modern punctuation.
"The Attorney-General can be thanked for the way he has brought us to this stage, beginning with the Legislation Act 2012 and moving through to the revision programme," said
New Zealand Law Society
Vice-President, Wellington, Nerissa Barber.
She praised the move towards a statute book that can be understood as a key part of an accessible justice system.
Singapore launches lawyer mentor scheme
Young lawyers in Singapore can be matched with a mentor through a new scheme launched by the city-state's Law Society.
"Essentially what we hope to do is to build relationship in a community of lawyers. The idea is not to mollycoddle ... but to really impart some resilience tips and tools for some of our lawyers," Law Society president Gregory Vijayendran told Channel News Asia.
There will be strict guidelines to prevent breaches of confidence.
The scheme was announced on Tuesday at an event where 480 advocates and solicitors were called to the bar.