The retired chief justice of the Supreme Court was "a reforming leader"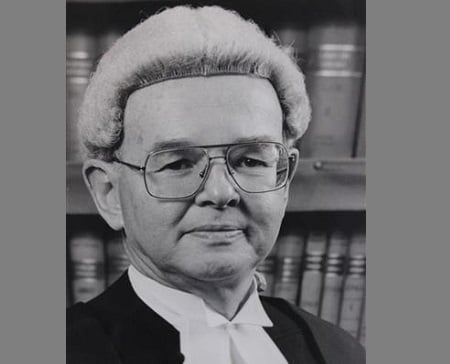 Retired Chief Justice Sir Thomas Eichelbaum died on Wednesday at the age of 87.
Eichelbaum preceded current Chief Justice Dame Sian Elias and was chief justice from 1989 to 1999.
"Chief Justice Eichelbaum was a reforming leader of the judiciary who modernised courts administration during his time in office," said Elias in a statement. "He was held in the highest affection by the judges who served under him both for his leadership and for his personal warmth and kindness. He was greatly admired as a very fine judge."
Eichelbaum was born in Germany in 1931 and emigrated to New Zealand with his family 1938. He was educated at Hutt Valley High School and earned his LLB from Victoria University of Wellington in 1954.
Eichelbaum joined Chapman Tripp and Co and became a partner in 1958. He left the firm in 1978 to practise as a barrister and was appointed Queen's Counsel in the same year year.
In 1982, Eichelbaum was appointed a High Court judge. He was appointed chief justice in 1989, the same year he was made a Knight Grand Cross of the Order of the British Empire (GBE) and a privy counsellor.
Eichelbaum is survived by three sons.