NZ Lawyer reveals the three simple factors to determine whether your firm needs a brand makeover.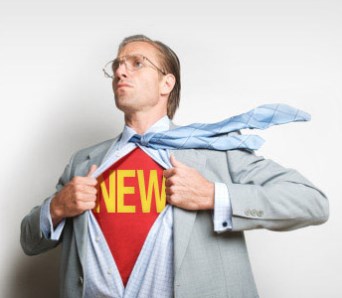 In a recent article for Global Legal Post, Thayne Forbes wrote that firms should consider three simple factors when deciding how they are going to place themselves in the market.
"Some of the leading names in the national market are repositioning themselves as international players while on the High Street, stronger regional players are snapping up their smaller competitors and some in the Home Counties are opening up London offices to take advantage of that market too," Forbes wrote.
When refreshing, the challenge is to not alienating longstanding client-base in the process of trying to appeal to a broader market.
1. Renaming
Ensuring the name of the firm isn't overcomplicated and easily pronounced can be a rebrand make or break a firm. If the firm is expanding internationally, the simplicity of the name should reflect this.
"All too often we see law firms named after a series of lawyers' surnames which become a lengthy list that hardly rolls off the tongue and is only likely to be shortened when referred to by the firm's own lawyers and support staff, let alone clients," wrote Forbes.
2. The value of the brand
"While quantifying brand value from a financial perspective is acknowledged by many law firms, it is not necessarily well understood," wrote Forbes.
"Valuing a brand is a complex process which will usually utilise a combination of methods to ensure its overall position is well-rounded, considered and informed."
According to Forbes, there are three approaches to valuing your brand.
• The income approach, creating a discounted, present-day value of future cash flows attributed to the brand,
• The market approach, looking at comparable market transactions to estimate a brand's value
• The cost approach, considering the actual costs incurred in creating or recreating the brand itself.
3. Deciding on a financial approach
"When considering a rebrand after a strategic move or as a continuation of the firm's latest evolution, firms must first have a solid understanding of the value of the IP in their existing brand and work with a brand valuation consultant to explore how a change to that brand will impact on the IP value, positively or negatively," wrote Forbes.
He added that a good understanding of the firm's IP value will determine the marketing direction and the brand will end up being much stronger to the business.